In MLB The Show 19 Diamond Dynasty you may find yourself having a tough time getting the stubs that are so pivotal in Diamond Dynasty
. However, there some very good methods to getting yourself a good amount of stubs. There are plenty of ways to earn stubs in MLB The Show Diamond Dynasty. For example, you can farm stubs by completing dailies ,career arcs, immortal challenges, the monthly challenge and selling rewards.if you are sick of endless grinding by completing challenges, you can also
farm stubs by flipping cards in MLB The Show 19 market
.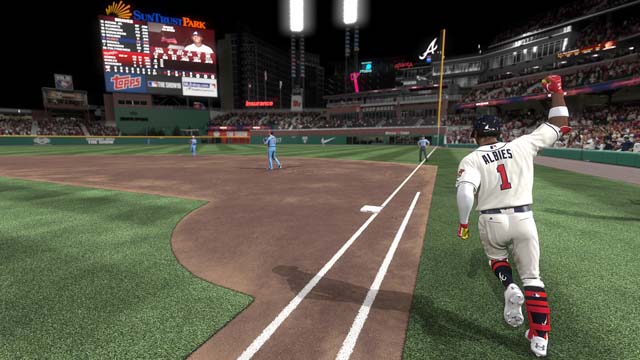 Essentially, card flipping is when you buy a card for a lower price, and sell it for a higher one. The way to do this is to first look for a card with a large gap between their Buy Now and Sell Now columns in the market. (This works best with gold cards as well.) All you have to do is find a player with around a 1000 stub gap, or more, then put in a buy order for the player, and when you get them, put up a sell order for a higher amount. Also, the card should be in the live series as those are the cards that get sold and bought the most.
So here's a breakdown of how this market works in your favor. You can take advantage of thousands of players who don't have the patience to play the market.
So here's a typical situation. You have 1000 stubs. If you don't, come to
5mmo.com
for
Cheap MLB The Show 19 Stubs
. You find Addison Russell in the market and you can see that he is listed with a buy now price of 1,000 and a sell now price of 500 . You would post a buy order for 501, or one more than the current buy order. As the new highest bid, it is likely someone takes up your offer. Somebody out there is a pack fiend, just ripped Addison Russell out and is in a rush to sell all the cards and open more packs. They sprint to the market, they find Russell, and see you're the highest bidder to purchase Russell for 501 and they can sell it to you right away and go buy more packs. So you just got a great deal on Russell, and now you can sell Russell for profit. You find Russell in the market again, you see that he still has a buy now price of 1000. You can create a sell order of 999 (1 less than the lowest seller). You become the new lowest seller. Some other guy in a rush to fill his infield with Cubs players or just has it big for Russell comes in, he buys your card for 999. You get taxed 10% of the sale price, or 99 stubs, and you gross 900. Consider the initial cost of 500, you net +400 stubs. Now you have 1400 stubs!
Now multiply this by 20. The key to marketplace success is volume. You want to have 20 buy/sell orders rolling at all times. So if you have 1,000 stubs, you should divide that by 20. You should start with creating buy orders for 20 players who's current buy now price is around 50. Once you create 20 buy orders, wait a few minutes. Play a conquest game, come back, check your results. Some of your orders were completed, some went stale. Cancel the stale orders, re-bid them, and then create sell orders for the orders that you successfully bought. So by this logic, you spend 1000 on 20 players costing 50, then sell them each for 100, maybe more. Now you have 2,000 stubs. Rinse and repeat.
Now you have the basics of flipping down. You want to find a sweet spot. There are a lot of things to consider in the market, but being efficient is my best recommendation. Keep it simple (stupid). For example, just run a filter for players with a overall between 80 and 84 (silver players). Just work that niche. Once you have enough stubbage, go to gold. You can turn profit on Diamond players but they take longer and involve more risk.