Age-based playtime limits to 'League of Legends' has been added by Tencent in China
Tencent launched the Healthy Game Anti-addiction system with the League of Legends as a pilot: minors under the age of 12 (including 12 years old) are limited to playing this gameplay for one hour per day, and plans to ban the landing function after 9 pm on the line; minors over 12 years of age Limited to 2 hours and players who exceed the time will be forced to go offline.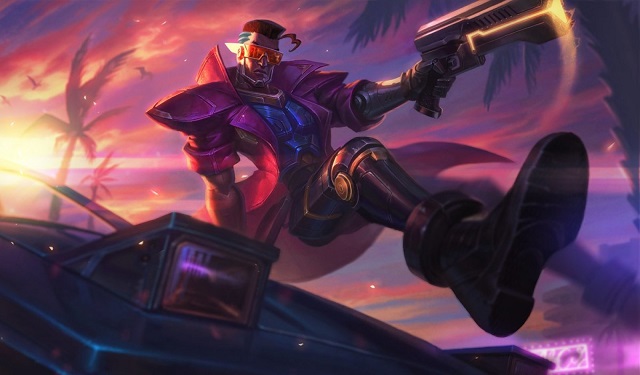 While the World Health Organization (WHO) officially recognizes gaming addiction, China has also talked of limiting gameplay as a way to save children's eyesight. As the Los Angeles Times points out, Chinese players of League of Legends, Fortnite and World of Warcraft already have their playtime tracked by their national ID numbers. And since 2017, Tencent has restricted playtime to one hour for Honor of Kings (dubbed Strike of Kings in the West) for kids under 12.
In addition, League of Legends will gradually increase the "minor consumption limit" function, and the existing growth guardian platform to control the irrational consumption of minors.
In fact, in February 2017, Tencent took the lead in launching the platform to help parents monitor the health behavior of their children's game accounts.
The relevant person in charge of Tencent said that the upgraded growth guard platform will greatly reduce the operating threshold; parents only need simple steps to complete the binding, and master the child game landing and recharge status.
At the same time, the platform will increase the hardware device binding function to prevent minors from logging in through multiple accounts to bypass parental supervision. Therefore, the parent implements a one-button ban on the designated child device.
It is reported that the platform currently covers more than 200 game products of Tencent, including League of Legends. As of now, there are nearly 700,000 effective binding accounts on the platform.
In May 2017, Tencent has begun to implement real-name certification in its mobile games. If you do not complete the Tencent platform real-name registration process, you will not be able to enter the "Glory of the King" game.
The League of Legends development team said that the future real-name certification system will be further strengthened.
Teenager healthy Internet access is a long-term and key system project of Tencent. We will continue to explore and create a healthy network environment for young people together with the community." The relevant person in charge of Tencent stressed, "We also appeal to parents to take more time to accompany them." Children, let them feel more warmth of growth."