2K Sports
have put out a free mobile version of their renowned NBA 2K series, aptly called
NBA 2K Mobile Basketball
. The features of the 2K series that gamers have grown accustomed to will be available in the mobile version as well, including the ability to build dream teams, play in some of the Association's most memorable moments and compete for rewards and cards.NBA 2K 19 mobile version is completely free to play and is now available on
iOS devices and Android devices
. To save your time, here's a full guide for how to play basketball on mobile devices.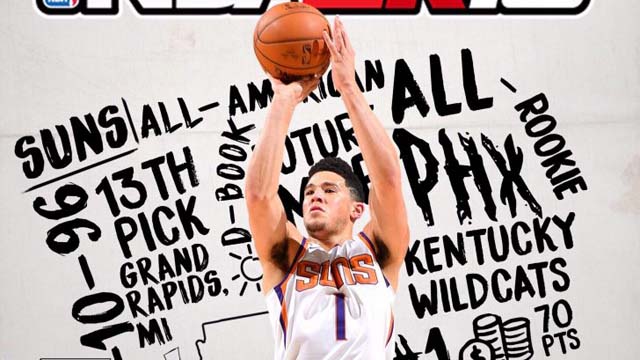 Generally, NBA 2K Mobile Basketball is a game that sees players collect NBA player cards to build their fantasy team, which is known as MyTeam. Once you create your lineup of players, that will be the roster that you'll be using in each and every one of your matches, regardless of the mode you're playing.
In the game, there are totally three game modes including Seasons, Leagues and Drills, with the first two the the center modes. For beginners, they should try Drills, where you can practice with a specific player on your team in order to increase his abilities. This mode is updated on a daily basis, so you'll be able to work on a different position on your roster every day. Completing those challenges will reward you with draft picks, which can be either a brand new player, a collectible or an attribute boost.
Once you have build up your team and upgrade your players, it's time to test your skills against some real opponents. Seasons is the standard mode where you play a fixed number of matches against the CPU. There's a number of rewards that can be earned by finishing a season, such as a new player card, a new equipment piece that you can add to your existing player to boost his stats, or a collectible that you can use in the game's store. By the way, you can buy
Cheap NBA 2K19 MT Coins
from
5mmo.com
, a reliable, cheap online in-game currency store.
Leagues is the mode where you take on other players online. This mode is based on a ranked system which means that the game will pair you up against opponents whose team score is similar to yours, meaning that you will never face an all-star team if you have a bunch of rookies or regular players on your roster. Both the matchmaking and loading times are impressively quick, so you'll be in and out of online matches in no time.
At the moment, players can get a free download on the App Store. Aside from Android devices, the game is also available on iPhone 6s or later, iPad Air 2, iPad Pro, or iPad mini 4 later. In October, 2018, the demo of NBA 2K Mobile at Apple's iPad Pro event delivers console quality graphics in the latest generation iPad Pros. So users will now be able to compete in 5v5 match-ups with console quality graphics, as well as play with over 400 players and all of the usual modes that come with the game.