The Anthem Storm Javelin is the most powerful and the best option for starters in Anthem.
- It's simple to get to grips with. It's a tough, high damage Javelin with plenty of AoE attacks, perfect for taking apart multiple enemies at once, particularly from above. Assuming you've already know the basics of Javelin Storm, such as his skills, gear and so on,
below, in this Anthem Storm Javelin Guide, we offer you some advanced tips and tricks to help you make the most advantage out of it
.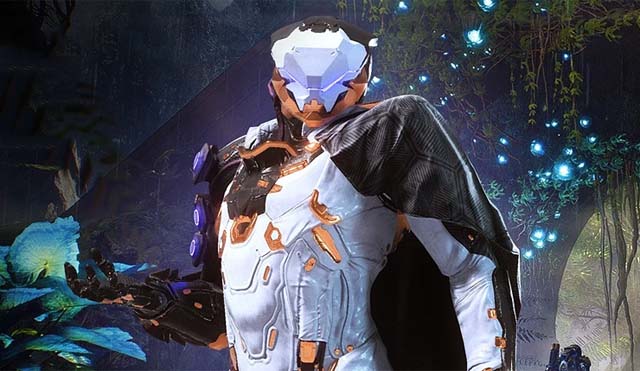 Be sure you are equipping Javelin (Storm) specific components as they provide better defenses than the universal ones. Burning Orb + Ice Storm is probably the strongest combo early on and possibly late game. Getting combos builds the Storm ultimate rapidly and the ult can be used to bomb a tough enemy or to save your life in an "oh shit" moment. Wanna rank up higher and faster, come and buy
Cheap Anthem Boosting
at
5mmo.com
. With a coupon code "
5MMO
", you can enjoy 3% off.
Hover, hover, hover, dodge sniper fire, freeze turrets asap, and combo as much as possible. Activating and deactivating hover needs to become second nature, if you can't get a close distance to the ground try flying low then activating hover. You'll be doing a lot of peeking in GM1 once you get there so enjoying the free flying around while it last. Don't spend to much time on The ground, if you're being forced to shoot from cover that is ground level then you need to reposition, there's always a better angle to attack so stay vigilant.
Snipers enemies are your worst enemy, get used to doing a lot of in air dodging and skill timing to stagger said snipers. As a storm, snipers should be your first priority especially if your running an electric build(best build for shredding through shields).
Once you start using consumables Shield, Heat sync and armor sigil will be your best friends.
Dodge all the time. You hear that scout aiming? Dodge. You see a hunter hovering? Dodge.Alongside dodging, partner it with strafing while shooting or using abilities. Use the fact that you can hover the longest to your advantage. On that note, Hover! Use your passive. Wind wall. It's a good shield to help mitigate some stray bullets.
Forget using any Epic components. Use all the best MW ones you have. Find a weapon that has a shield buff. Re-roll Epic Wind Walls until you have one with a good shield buff as well. Take mysef for an example. Both of my Legendary weapons and my Epic Wind Wall combined is giving me around a +195% shield max. If I'm hovering, my shields don't drop. I can hover in front of a Legendary Scar Hunter while he is laying into me and bring down the Lightning on him without losing my shield.
Speed is your friend. Being a fast storm, streaking into the middle of a large group of mobs to melee smash and zipping out again, and you can do that too once your armor is stronger. Your speed really is your friend. You're also capable of lifting your allies even when surrounded by mobs as long as you're immediately dashing the moment you get them up.