Early Look at Apex Legends Season 2 - Release Date, Price, New Characters, Map Changes and More
If you're a player that has grown tired with Season 1 of Apex Legends, you can look forward to the debut of Season 2.
Here 5mmo.com gathers
all the information you should know on the upcoming Season–from both big announcements and rumors
. So, be sure to read on.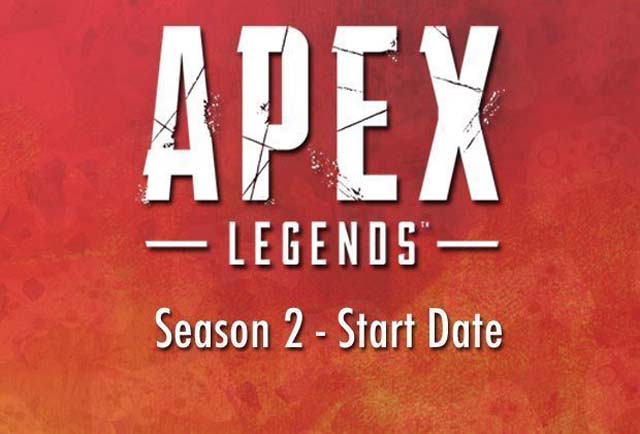 When is Apex Legends Season 2 Release Date?
Although EA hasn't confirmed Season 2 release date yet, the seasonal roadmap said that Season 2 would begin in June.
Respawn will share the first concrete details of Apex Legends Season 2 at the EA Play event taking place just before E3 in June. Fans will be able to tune into EA Play on June 7 to receive all the information about Apex Legends and other EA published and developed titles.
How Much Will Apex Legends Season 2 Cost?
Like with Season one there will likely be two tiers of the Battle Pass in Season Two:
Basic Battle Pass
Play more to level up and unlock exclusive rewards.
Buy In-Game for 950 Apex Coins ( £8)
Premium Battle Pass
Get the Battle Pass, plus unlock your next 25 levels for the Season instantly.
Buy In-Game for 2,800 Apex Coins (£27)
Compared to other online in-game currency store, we
5mmo.com
provides much cheaper Apex Coins and faster delivery. So, once Season 2 officially comes out, 5mmo.com should be your fist choice for buying
Cheap Apex Legends Coins
and unlocking Season 2.
What Can We Expect with Apex Legends Season 2?
Many players deemed the Battle Pass was lackluster, as there wasn't enough to keep playing for after it was completed. This time, Respawn promised to fix this going forward .
"We've seen all the feedback on Season 1 and look forward to showing you the improvements we're making," the studio said in a note on the EA blog. "For Season 2 you can expect a Battle Pass with more meaningful content, the introduction of a new Legend, the debut of a new weapon... and you didn't expect Kings Canyon to stay the same forever, did you?"
So far, Respawn hasn't spoken much about changing the map.
In addition, Respawn is tackling bugs and stability issues, with a priority on addressing slow server performance at the start of a match, audio issues, and incorrect hit registration. Match-start server performance in particular is an "extremely high priority," but it's also one that's proving very difficult to track down.
"So far, we know that it affects some data centers more than others, it happens on many different server configurations, and it doesn't seem to hit multiple server instances running on the same machine," McCoy wrote. "In other words, it's not that a machine is overloaded and everything on it is running too slow—it's that one instance on the same machine seems to be doing more work than the others, and we're trying to nail down what work it's doing and work backwards to understand the root cause."
That's all we currently know about Apex Legends Season 2. We'll be able to get our first look at these changes once the Season 2 Battle Pass is unveiled. So stay tuned to
5mmo.com
for more news and guides on Apex Legends.