Escape from tarkov Players always search on google:"Where are the extraction points in Escape from tarkov?" "How do extraction points work in Escape from tarkov?" If you want to know the answer, you just need to follow this short article. We will guide you on the locations of extraction points in Escape from Tarkov.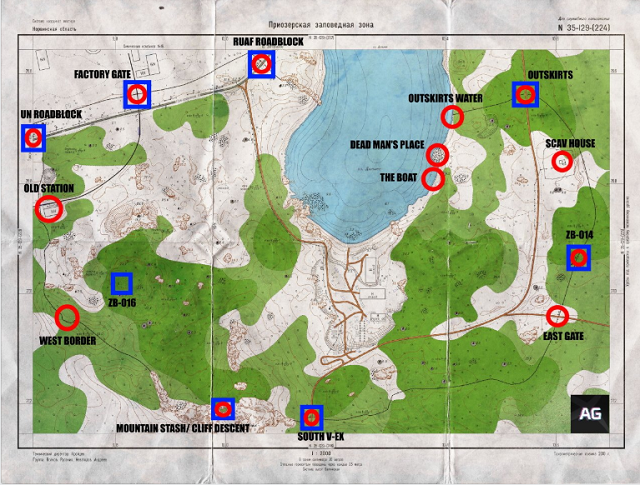 How do extraction points work in Escape from tarkov?
Extraction is your method of leaving a battle with all of the loot you've acquired intact. Each map has a number of different extraction points, though you can only use one of three specific extraction points during each raid. These change randomly each time you go to play, so it's worth checking the extraction points available to you each time you start a new raid. Knowing all of the extraction points on each of these maps is a handy tool a player can use to collect weapons and other pieces of equipment and extract safely with all of their loot.
Where are the extraction points in Escape from tarkov?
Shoreline
Most of the Shoreline map is based in the forest, where you'll come across tiny villages, large cell towers, a health resort, weather station, gas station and boating facility. This map has an abundance of loot, but you need to keep running to not get ambushed. Most of the extraction points of Shoreline are on the edge of the map. This means that if you're in a really sticky situation, you can just keep running along the outskirts and you'll eventually come across an extraction point.
Cliff Descent (Mountain Stash)
Requires: Paracord, Red Rebel Ice Pick, no armor vest equipped. A relatively new extraction point in Tarkov, and one of the hardest to use as a PMC. Scav's can access this extraction at no cost, but PMCs must come equipped with a Paracord and the RR (Red Rebel) Ice Pick. You'll also need to remove your armor if you're a PMC. Look for the box of supplies tucked in this alcove at the south of the map.
Factory Gate
Requires: A friendly PMC or Scav. Another PMC/Scav extraction point, the Factory Gate requires you to be playing with a friendly Scav or PMC. You can't extract alone here. It's a fairly obvious bit gate on the northwest side of the map. Follow the level boundary until you reach it.
Customs map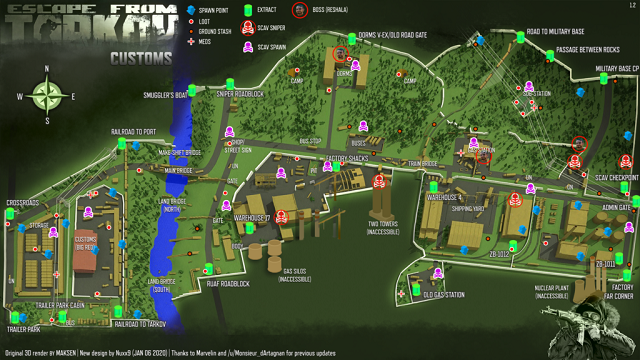 One of the most popular Tarkov maps is Customs. Many players think it's the game's iconic level. It's not quite as big as Interchange but features a large number of objectives, extraction points, and a ton of loot. Generally, players will spawn on one side of the map and their available exits will be on the other. While this may seem difficult, the map has so many points of interest that it's straightforward to figure out where you've spawned and where to go.
Hope you can find all of these Extraction Points, and get all the loot you want. Finally, hope you can fully enjoy the game!