FIFA 21 new features: Player Personality, Positioning Personality, Smoother Encounters, Career Mode improvements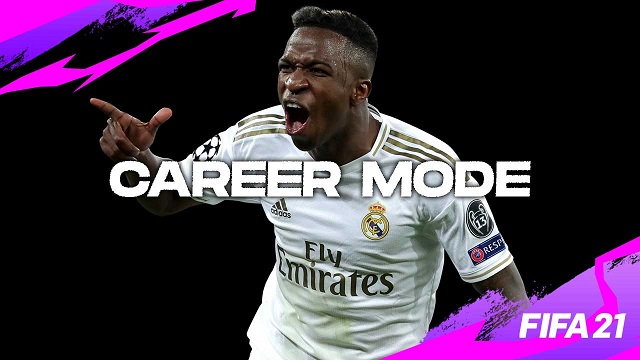 FIFA 21 has updated a lot of settings. These features are different from the previous FIFA series. If you want to get a better game experience, you need to adjust the settings of your favorite game. As we all know, one of FIFA's biggest goals is to give you more control over your own playing process. So, in FIFA21, we created and adjusted the following features. Let us quicklytake a look at the new featurestogether.

Player Personality
Before we dive into FIFA 21 features proper, let's touch on a concept that you will see mentioned throughout this article, which is Player Personality. One of our goals is to ensure that world class players can perform as effectively as their real life counterparts; showcasing the personality of players who are talented in multiple areas and shine brightly in the world's game. To achieve that, we are increasing the number of attributes that are used to decide each action's quality, animation speed, and effectiveness.

Agile Dribbling
Agile Dribbling is a brand new way to keep close control of the ball in FIFA 21. Inspired by some of the best dribblers in real life, Agile Dribbling is intended to give you the ability to quickly move the ball from side to side to help dribblers get away from defenders, and to use fast footwork to help you create space by tricking defenders into over-committing to tackles.
To achieve a more dynamic dribble, regardless of the technique you are using, we also improved player agility and animation transitions when performing Left Stick dribbling and Strafe Dribbling (using L1/LB, as introduced last year).

Positioning Personality
In FIFA 21, we are focusing on adding deeper AI Player Personality in positioning, both offensively and defensively, to ensure that the ability of football's greatest players on the virtual pitch matches up to their real world counterparts. We want players who are tactically aware to have a bigger impact in FIFA, by being in the right place at the right time to shoot, pass, or block the ball.
Smoother Encounters
To promote a smoother game flow in FIFA 21, we created new animation systems and combined them to better decide how players interact physically with each other. This will reduce the amount of chaotic situations in the game.

Career Mode improvements
EA Sports has indicated that a new 'Quick Sim' option will be available on FIFA 21 and you will be able to jump in and out of games to influence the direction of the season. FIFA 21 has put a lot of effort into translating that feedback into enhancing some of the most important foundations of the game, including headers,defending,blocking,passingand Animation Fluidity.

FIFA 21 is available to pre-order now for PlayStation 4, Xbox One, and PC. Conditions and restrictions apply. Click for details at
5mmo.com
, discount price, 100% Safety Guarantee, and instant delivery! Our overwhelming stock size gives us confidence that our prices are the lowest that you will find! Much experience of many years in the business allows us to deal with all kinds of issues efficiently and confidently. More than 90% of our orders are completed in half an hour and we have the best after-sale service.