Guide for Buying Cheap Iron Throne Silver & Resources Food Wood Iron Stone from 5mmo.com
Iron Throne
is a strategy mobile game on
Android
devices. Gamers take charge of their territory of Kingdom to manage it bigger & stronger. In order to develop the economy in the game, gamers will need to build Quarry, Mine, Sawmill to collect resources, and stock them in your Warehouse. You need to develop your defensive force to protect your resources, training infantry and recruit heroes to protect your territory or command them to raid other's kingdom. Search opponent by Watchtower, upgrade it to get more enemies information.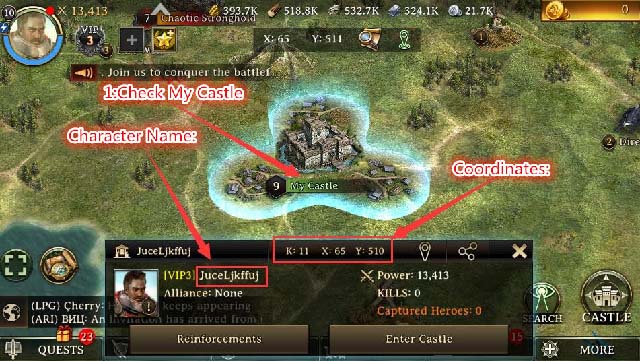 No matter how you play the game, you will confront wars from time to time. To generate and protect your resources aren't efficient enough for building your prosperous kingdom, you may need auxiliary methods contribute to your development in economy and military.
To play the simulation mobile phone game requires considerable patience, Rome wasn't built in a day. In-game cash shop provides expensive charged Throne Silver, items, and resources for you, if you are rich enough just buy it.
But if you like me, and most of other gamers who don't want to spend too much money in video games, there's an alternative for you.
We are 5mmo.com you know, a professional online game currency store that provide cheapest silver, coins, or diamonds for all kinds of games. Iron Throne is a fantasy strategic simulation game and possess massive fandom now. Recently many of our regular customers asked us to do the Iron Throne currency business. We've contact our supplier whether there are safe & sufficient Iron Throne silver or resources and got an affirmative reply. So our customers now can buy cheap and safe currency from us.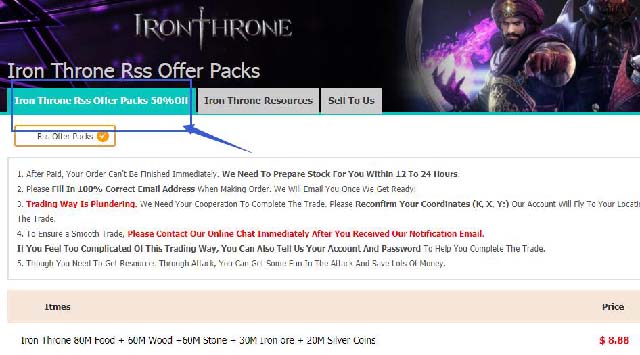 Follow the following steps to buy
Cheap Iron Thrones Silver & Resources
from 5mmo.com. At first, login our site:
https://www.5mmo.com/iron-throne-resources
. Then select items you need: Silver, Food, Wood, Iron, and Stone. Choose from 100m to 5000m amount and click Buy Now jump to next page to enroll your account info. If you want all those resources in one order, just Click "
Iron Throne Rss Offer Packs 50% Off
" tab, you can buy packages contain
Food
,
Wood
,
Stone
,
Iron
, and
Silver
cheaper! And leave your information on next page, and pay the bill. Our staff will contact you when we prepared all resources for you. Just make an appointment to meet in game, and you attack us to claim the resources and silver.
So the Iron Throne Silver & Resources trade is 100% safe cuz it through the normal in-game gameplay access, so it's impossible to trace or charge. Will your friend transfer resources to your Iron Throne in this way illegal? Certainly not. So don't worry about or safety and transaction efficiency, just compare the price of ours with other sites. The best choice will still be 5mmo.com.