Here's What's New In Fortnite Update V8.20- Ranked Arena Mode, The Floor I Lava, Poison Draft Trap And More
Fortnite Update V8.20
is now officially live on all Fornite platforms, including PS4, PC, Nintendo Switch and mobile devices. Patch Update V8.20 is a big note,
bringing us a new ranked mode Arena Mode, a new LTM: The Floor is Lava, a new trap: The Prison Trap and some gameplay bug fixes
. As usual, our
5mmo.com
will breakdown everything new in patch V8.20 to ensure your better gaming experience. If you are in demand of
Cheap Fortnite Top Up V-Bucks
, you can also visit our website. So, keep on reading for all the details.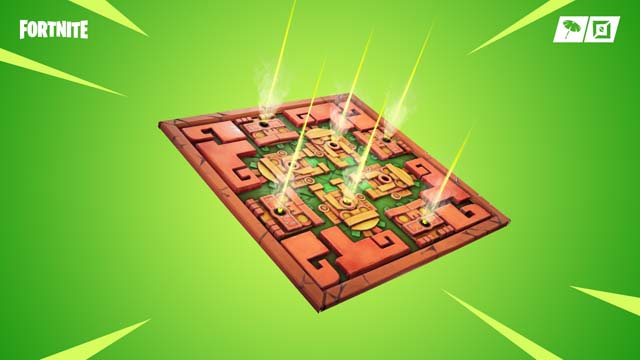 New Ranked Mode: Arena Mode
One core change of Patch Notes V8.20 is the addition of a new ranked mode: Arena Mode, giving access to both casual and professional players to Fortnite World Cup. The Arena Mode is a permanent Solo and Duos game mode with competitive settings, which means that unlike Events, they're always enabled to players. In Arena, every player has a rank represented by their division. Everyone starts in the Open League, Division One. They can rank up to Division Seven, which is the Champion League, by receiving points called Hype based on the numbers of eliminations they get and their placement in each match. Getting a certain number of Hype points in several matches will allow players to go to the next Division or League. Players those who manage to climb to the top will unlock access to online Events with prize money, such as the upcoming Luxe tournament and the Fortnite World Cup Online Qualifiers.
New Poison Trap
It's been a while since we've gotten a new trap since the Chiller Trap. Now, we're getting an Indiana Jones styled trap, The Prison Trap, where you can trick your enemies into walk into it and taking some poison damage. To make the most of it, try to place this in a hallway area so people will unexpectedly run into it from further away. This thing is largely going to be good for catching people off-guard when running down corridors. Most people are used to looking for traps over their head, not worrying about head into hallways. Secondly, this does 80 damage over time, so no one is going to be instantly near death when they get hit by it initially. You will still need to play safe and hit good shots on someone.
New LTM: The Floor Is Lava
Update V8.20 brings us another LTM, The Floor Is Lava, where players try to avoid lava while they gather loot and take on enemies. The lava starts out covering the low areas of the map and starts to rise a few minutes into the match. Once that begins, it will gradually rise and cover the entire map, forcing players to scramble for weapons and then seek the safety of the high ground. Note that touching it will deal damage to your health and also launch you into the air. However, players can build on the lava, and they will be given materials to help out when the map is covered.

Here are all the key information you need to know about Update V8.20. For a full list of Update V8.20, you can check the video above.