Many Maplers are wondering how to upgrade the gear in preparation for endgame content in MalpleStory M with the lowest budget. As we know, even if you are lvl 1, as long as you have the means, you can equip your character with mythic gear and you will be able to tackle endgame content with ease. The only thing that is stopping you is your level. As of right now, gear are split into
Normal, Rare, Epic, Unique,Legendary and Mythic
. There's no need to upgrade your gear to Mythic tier, and Legenday tier is enough for endgame. So,
how to upgrade your gear tier to Legendary tier with lowest budget
? Here's how you goon do it step by step.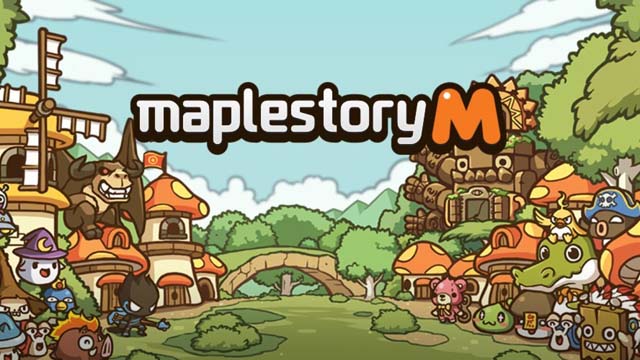 Before you start, make sure you note these 2 things:
Don't equip the weapon until you think you've exhausted all your alternative characters resources
Buy your weapon while ensuring it has the maximum possible base ATK.
To level it and rank it up to rare and then to epic. I recommend transferring the weapon to your non-main characters to do this. You can get a decent amount of epic powder and rank up stones from doing the questline until level 85. You don't need to spend any gold leaves on rank up stones and powder at this point.
Cost (you can use lower rank materials but it will cost you more in mesos). If you are in lack of
Cheap MapleStory M Mesos
, visit our
5mmo.com
, a reliable and cheap online in-game currency store.
To level it up to 5: 4 epic powders, 2 rare powders and 54kTo rank it up to rare: 300k and 10 normal rank up stones
To level it up to 10: 32 epic powders, 1 rare powder and 327kTo rank it up to epic: 500k and 10 rare rank up stones
To level it up to 15: 157 epic powders, 1 rare powder and 1.577mTo rank it up to Unique: 2m and 10 epic rank up stones
To level it up to 20: 1040 epic powders and 10.4mTo rank it up to Legendary: 50m and 10 unique rank up stones
Due to the large number of powders needed, right now the the most efficient way to farm powder is by leveling alts and deleting them after using the powders obtained from quests. By Farming on alt accounts you can gain more refining powders. What I do is I buy 1 epic weapon and a set of rare equipment, and store in it the storage system. Then, I create an alt account, and complete quests slowly until I reach a town, then I go into the storage and equip the epic weapon etc. that i stored from my main account. After this I just plow through all the first 70-80 levels worth of quests.
Now is the slightly tricky part, after you gathered a good amount of refining powder on your alt, go to your main and store the item you want to level up in your storage system. Swap back to your alt, retrieve this piece of gear and upgrade it using the refining powder (be sure to deposit mesos as well). Be sure not to equip this piece of gear on your alt as this means it will become untradable. This is horrendous as if it is a unique piece of equipment you will need to purchase scissors of karma from the shop which is about 5SGD. So do not equip the gear.