How to unlock the Adored Sniper Rifle Destiny 2: Beyond Light, Best and Fast Way to Obtain Adored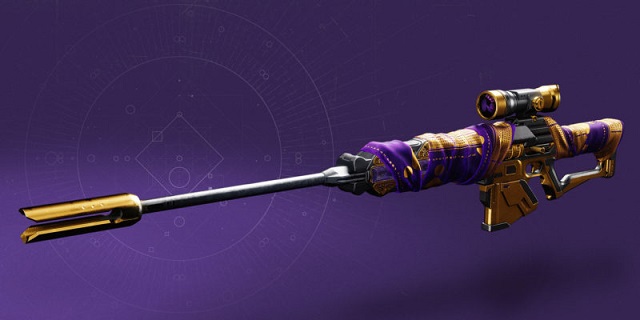 The Adored is a new sniper rifle that's introduced in Destiny 2: Beyond Light. It is a persuit weapon, which looks a lot like Beloved. The good thing is that there's a fast and somewhat "cheesy" way of getting it, too. Follow this short article, and find the best and safest way to obtain Adored.
Adored: Destiny 2's new sniper rifle
The Adored is classified as an Adaptive-frame sniper rifle. While it lacks the damage output of other sniper archetypes – Aggressive-frame snipers, for example – Adored still has good stat values and perk combinations for players to use. It's two static perks are Hammer-Forged Rifling and Accurized Rounds; both of these increase the gun's range, one of the most important stats for snipers in Destiny 2. Adored's two sets of changeable perks are Triple-Tap and Killing Wind, along with Vorpal Weapon and Snapshot Sights. The new sniper provides players with interesting perk combinations depending on playstyle and whether the sniper will be used in PvP or PvE activities.
How to get Adored fast and easy
To start this quest you want to go to Banshee in the Tower and pick up the quest. He has 3 variants of the quest – Strikes, Crucible and Gambit. If you want you can do any of these and take your time, however, if you want to get it done nice and fast then I have a method here for you today. To get this weapon the fastest way you want to select the Vanguard Strikes method of obtaining the weapon. There are 2 parts to this quest, and the first step is most likely going to take the most amount of time. For this quest you have to defeat 40 bosses, fill up a bar of defeating combatants to 100% and also fill up a bar of points to 100%. If you were to do this the normal way then it would take approx 40 strikes. You can cut this in half by doing a strike with 2 bosses (for example The Broodhold Strike). If you were to do 40 strikes then that could take you 5 or 6 hours. This method cuts that down to approxmately an hour and half.
Is Adored worth the grind?
Destiny YouTuber CammyCakes released a video speaking about Adored, its perks, and its overall usefulness. He confirms "I found this snipe very easy to use, so it's definitely gonna be something in my sniper rifle rotation." He goes on to say that "as soon as there is an Aggressive-frame sniper that's an option . . . I'm just switching to the aggressive frame." While it may not be the most powerful sniper rifle in the game, Adored does appear to be a solid choice for both PvP and PvE, especially with the recent sunsetting of many other weapons. If you are looking for a new sniper rifle to use in Beyond Light and Season of the Hunt content, completing the short grind to obtain this weapon is probably a good idea.
Destiny 2: Beyond Light is available via Xbox Series X and Series S, PlayStation 5, Google Stadia, Microsoft Windows. For more information, check out our guides on
5mmo.com
.