Since we got the reveal for Madden NFL 20 and it's cover athlete, which is Patrick Mahomes from the Kansas City Chiefs. And i was wondering, who would we see as cover athlete for NBA Live 20, Stephen Curry, Lebron James, Kawhi Leonard, Giannis Antetokounmpo, or Kyle Lowry?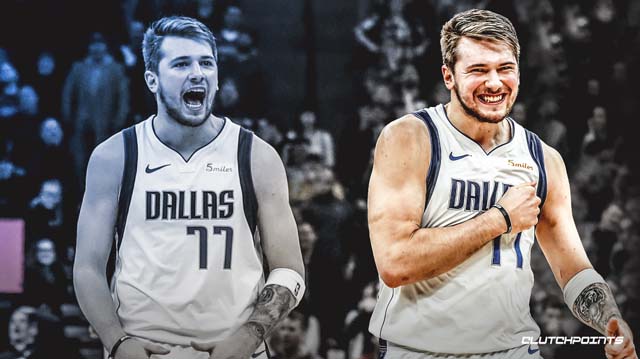 Well, EA Sports just confirmed that Dallas Mavericks rising star Luka Doncic will the cover athlete for NBA Live 20.
According to Brian Mazique of Forbes, EA Sports has already decided feature Doncic on the cover of the upcoming video game. EA Sports reportedly tried to strike an agreement with New Orleans Pelicans rookie Zion Williamson. When that didn't materialize, the publisher has reportedly turned to Dallas Mavericks star.
Mazique said that Doncic is an "excellent choice for the cover" of NBA Live 20 because he is coming off an excellent rookie season. The 20-year-old is off an impressive rookie campaign in which he averaged 21.1 points, 7.8 rebounds, and six assists per game. He also shot 42.7 percent and was tied for fourth with LeBron James in triple-doubles with eight last season. Based on his strong season, he walked away with the ROTY honors over a player he was traded for on draft day, the Atlanta Hawks' Trae Young. IDoncic had plenty of memorable highlights during the 2018-19 NBA season too.
With Doncic on the cover of NBA Live 20, Mazique believes that it lead to increased sales in Europe. Luka hails from Slovenia and played for Real Madrid before the Mavs drafted him into the NBA. While everyone's talking about Zion or Anthony Davis for the coming season, there's no disputing that fans were talking about rookie Luka Doncic quite often this past season.
NBA Live 20 will be EA Sports' latest attempt to at least decrease the gap between their basketball video game and the NBA 2K series. Obviously,EA has some serious work to do on the actual product if it plans to make its hoops title more competitive with the NBA 2K series.
Recently, 2K Sports has revealed that just released their game covers, a gameplay teaser trailer, and release date detail for NBA 2K 10. However, so far there's few details revealed about NBA Live 20 in the way of features or release date, but we can make sure that it should be on the way in the coming month.
So stay tuned with 5mmo.com. We'll have more information on NBA Live 20. And if you need
Cheap NBA Live 20 Coins
,
5mmo.com
is your best choice.