As one of the most racing games in the world, Forza Horizon 4 has received positive views and enjoyed great popularity since its release. Recently, the game developer Playground games just announce
its first DLC for Forza Horizon 4, titled Fortune Island
, which is said to be
the biggest Forza expansion yet
.
As always, Fortune Island will follow the route of previous expansions in the open-world franchise, and will transport players to
a brand new region to drive in
. Taking place in a remote and treacherous northern region of the British Isles, the expansion will throw players into some extreme driving courses.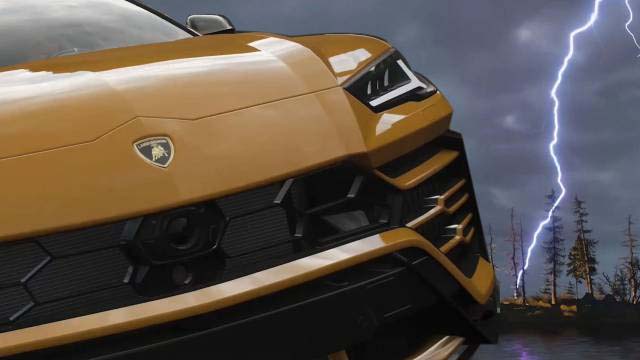 As the biggest expansion in Forza Horizon Franchise history, Fortune Island mixed a bunch of new factors to bring your racing experience to a new height. So what's in store for players this time? It is said that there is a variety of roads. Cliff tops, mountain switchbacks, tarmac, dirt, there'll be a mix of everything in there. The highlight is the longest single piece of mountain road ever put into a Horizon game which will, apparently, be perfect for drifting. Extreme weather are also features this time. Lightning will debut in a Forza Horizon game for the first time and the Aurora Borealis will even be visible during some of the night time racing. Besides, Horizon Festival will set up camp in this area for players to search for the hidden treasure. I'm sure it will brings you lots of fun in this all new world.
Of course, Fortune Island will come alongside a new set of cars to drive as well. The game has already started rolling out the five custom-built Ford vehicles from the GymkhanaTEN video series. Car Pass members can already grab the 1977 Ford GymkhanaTEN, F-150 Hoonitruck, and the 1993 Ford Escort Cosworth Group A. Later this month they can also get the 1965 Ford Hoonicorn Mustang V2 and the 2017 Ford Fiesta RS, followed by the 2016 Ford GymkhanaTEN Focus RS RX in December. You can check the following video for more details of those cars. To unlock those cars, you can buy
Cheap Forza Horizon 4 Credits
from our website:
5mmo.com
, a safe, cheap online in-game currency store. Besides, you can enjoy up to a 3% discount when you use the code "
5MMO
" when buying.
Here comes the biggest question, when will we get and how to get it? Forza Horizon 4 Fortune Island expansion will launch on December 13 for Xbox One and Windows 10. Don't forget that Ultimate Edition owners will be getting this as well as the next expansion as a part of their package, just as owners of the Expansion Bundle. Meanwhile, those who are enjoying the game through the Xbox Game Pass will be able to pick up the bundle or the individual expansion at a 10% discount.
Forza Horizon 4 is released on 2 October 2018 on Xbox One and Microsoft Windows after being announced at Xbox's E3 2018 conference. It allows car lovers to race in the brilliant shared open world of beautiful Great Britain with up to 450 cars on the list for option. You can drive by yourself, or with other drivers.