As there is less than two months to go until the release of
FIFA 19
on September 25 for the
PS4
,
Xbox One
, Nintendo Switch, PC, PS3, and Xbox 360, it is natural for gamers to take a curiosity about the way of EA Sports rating the players in FIFA 19. Will it be Data collection? Statistical analysis? Or just a Guesswork? The answer is all of them since there are around 300 data pools, and 35 categories to sift through and assess 18,000 players. It's from here that FIFA 19's 35 attributes are derived.
Besides, it also include a team of 9,000 data reviewers- a network of scouts, coaches and season ticket-holders to assess all 18,000-plus players featured on FIFA 19.
The team is leaded by Michael Mueller-Moehring, who is the EA Sports Head of Data Collection and Licensing for FIFA and whose job is to watch as many matches as possible. In addition, Michael Mueller-Moehring has the unenviable task of putting FIFA 19 player ratings together.
"We have many leagues in the game; no stats provider could offer us data for all these leagues, teams and players," Mueller-Moehring said, "This is also the reason why we use this online database, because it's not possible to buy this data some way —it just doesn't exist." However, if we just adopt the stats to determine players' FIFA ratings, it would lead to inaccurate and misleading ratings for it is too absolutely.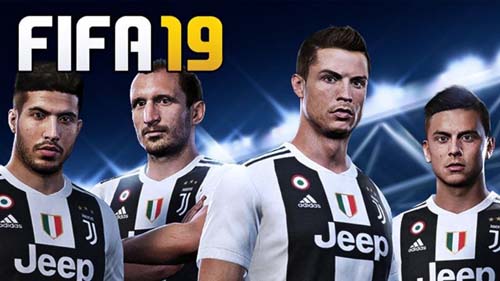 "The stats are, in most cases, not taking into account very specific circumstances," Mueller-Moehring explains. "When you look at passing completion, if you play for
Bayern Munich
or if you play for
Manchester City
or if you play for
Pep Guardiola
, if your system is based on possession, you will have more successful passes than other players, but this doesn't necessarily make you a better passer." "And when you look at attributes like trapping and ball control, there is data, but the data never give you the specific situations. Same for tackling." Sometimes, a team will sign a relatively unknown player with little amounts of data about him has been known. In that time, how could his score been worked out?
"All you know about this player is his name, date of birth and his position — and his position may be as precise as, 'Oh, he's a midfielder.',"Mueller-Moehring says. "We guess a little bit … until our people have seen the player in action."
Taking an example, capturing a player's mental make-up is also massively important – but with no stats to show this, the league a player is in is used make an educated guess.
"If Messi were playing in the Irish league, his attributes would drop simply because he's not on the highest level anymore," Mueller-Moehring explains. "We want to base our ratings on actual performance data."When it comes to physical attributes, it's much more subjective. "There are fast and strong players in every professional league in the world," Mueller-Moehring says.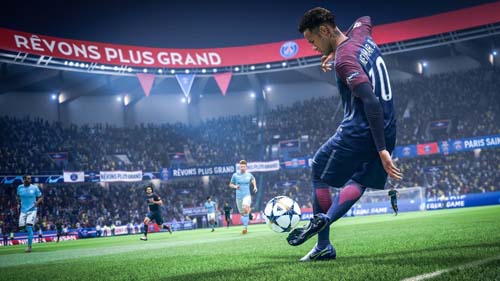 All of the feedback is then collated into 300 different data fields and 35 specific attribute categories, which determines the overall rating. It will be interesting to see what FIFA 19's player ratings bring and it would be more interesting to play and experience FIFA 19 by yourself. So if you want to buy some
Cheap FIFA 19 Coins
to try this game, I think 5mmo.com is a good choice for you for thr payment and the transaction on it is 100% secure and fast.