Trails Rising are back now and challenges players to take on a whole new set of bike balancing, physics flouting, occasionally bone-breaking stunt races. There's plenty of new features this time around, including sponsors to unlock who award Contracts that switch up how you tackle each track. For beginners, we 5mmo.com brings you
a handful of tips to help you level up fast and unlock Hard Tracks and Extreme Tracks
.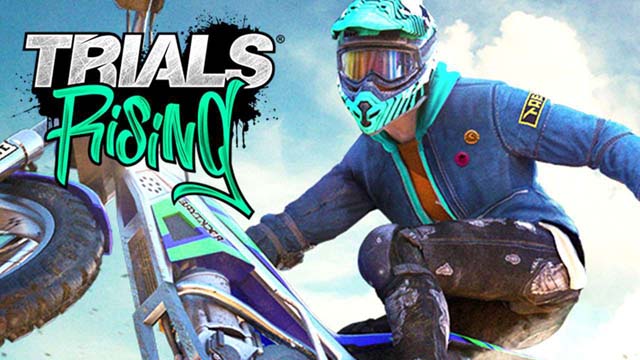 How to unlock Hard tracks and extreme tracks in Trials Rising?
There is no correct answer for this question, since situations differs with every players. Basically, you gotta do a bunch of high xp contracts to unlock the rest of the tracks. Based on my personal experience, Extreme Track is level bout level 88. There are 2 sets of hard tracks, I think the second one is somewhere around 72 and the first one is in the upper 50s or lower 60s.
Every 8 levels a stadium should appear for you to complete the three races to progress to the next set of tracks. So to unlock hard tracks, you have to rank up to level 50s and complete the three races there to unlock the next set. If you haven't done the previous stadiums, then do them also.
You don't need to do the fourth race in the stadiums yet, one because I'm unsure when they unlock (they don't unlock directly after completing the three) and two they're only for the final stadium event.
Tips for Leveling Up Fast in Trails Rising
Basically, there are two main ways of earning XP in Trials Rising. The first is by earning Medals for beating the target times on each track, with more XP being granted the higher the Medal is, so it's definitely worth replaying tracks to improve your time. Another great source of XP is completing Contracts for sponsors, which will regularly pop up when you start a track. Contracts can range from something as simple as getting a bronze medal or doing six backflips to a combination of multiple objectives at once, like beating a specific level in a certain amount of time while doing 50 meters of wheelies and 10 front flips. while on fire.If there's more than one Contract available then you can move right and left to switch between them, so pick one then bear the goals in mind as you race. Don't stress about skipping a Contract or failing it once you've accepted, as either way the Contract will still be there for you next time you visit the track.
In addition, The Ubisoft Club has an additional Sponsor to unlock, which allows you to get access to new Contracts. These Ubisoft Sponsor Contracts offer unique rewards to add to your customization options, as well as the extra Trials Coins and XP you get for completing them. If you lack of Trials coins, here we
5mmo.com
provides
Cheap Trials Rising Acorns&Expansion Pass
. Moreover, with a coupon code "
5MMO
", you can enjoy 3% off. So, have a try!