Updated FIFA 21 PS5 News Guide: Demo Cancelled, Release Date, PlayStation5 Pre-Orders, Price, Offers & More
FIFA 21 is on the way, and the PS5 isn't far behind it! But how exactly will the PS5 enhance the FIFA 21 experience? Here's everything we have known so far.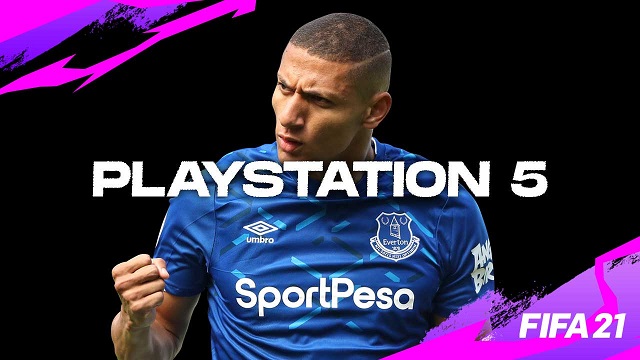 Demo Cancelled!
EA have given us a heart-breaker by announcing the cancellation of the FIFA 21 demo.
This will mean the only early access to FIFA 21 will come from its 10-hour EA Play trial, which starts on 1 October.
FIFA 21 Release Date
EA Sports has confirmed that FIFA 21 will release on current-generation consoles (PlayStation 4 and Xbox One) on Friday, October 9. However, they have not yet given an exact release date for FIFA 21 on PlayStation 5. It is expected that FIFA 21 will arrive on the next generation of consoles before the holiday period and is likely to be launched close to the release dates for PlayStation 5 and Xbox Series X. If you pre-order the FIFA 21 Ultimate Edition or Champions Edition you'll be able to play from Tuesday, 6 October. The EA Play (PS4, Xbox One & PC Play First Trials will start on Thursday, 1 October.
PlayStation 5 Pre-Orders
The PlayStation 5 hits shelves this winter ahead of the holiday market for Christmas and, in the U.S., Thanksgiving. It will rival the Xbox Series X and the initial run of pre-orders for the PlayStation 5 have already sold out. To ensure that gamers do not end up buying two versions of FIFA 21, it will be possible to get a free upgrade of FIFA 21 from PS4 to PS5 when the game is released on the new console.
Price
The PS5 will cost $499.99 / £449.99 for the standard edition of the console, which contains a disc drive to allow you to play physical discs as well as disc copies of PS4 games. The Digital Edition of the PS5 will cost $399.99 / £359.99, which only allows you to play games downloaded from the PS5 and does not have a disc drive.
PS5 Offers
More powerful CPU and GPU
*Improved graphics and visual effects.
*8K supported graphics (if you have a TV which supports 8K).
*System memory increased in size and speed.
*Ability to download larger files.
Speed and better visuals is all that gamers could ask for in a new generation of consoles. But that's not all that's coming.
Ray Tracing
*Models the travel of light to simulate complex interactions in 3D environments.
*Leads to heightened realism, as it allows accurate mimicking of how light bounces off different objects.
Ray tracing has been seen as a mode in certain games like Minecraft, and if it can make a significant impact on the sandbox game, imagine what it could do for FIFA.
Improved Audio
*Increased immersion with sounds coming from above, behind and around.
*Requires no external hardware, but headphone audio will lead to the best results.
Better audio means better immersion, which makes everything on the screen more enjoyable.
Specialised SSD
*Reduced loading times both on loading screens and fast travel across open-world games.
*Increased speed of how a world can be rendered.
*Cerny demonstrated how Spiderman moved faster through the streets of Manhattan, due to the faster ability to get data off the improved hard drive.
No manager hanging around on loading screens, so you can get through Career Mode campaigns in a flash!
Above is everything we have known so far. If there is something fresh, we will inform of you on our site. We, 5mmo.com, are a professional online game store. We serve all of our customers with the lowest price, the safest transaction, and the fastest delivery! FIFA 21 is really coming. If you want to build the fantasy Ultimate Team, you need the lifeblood of the game that is FIFA 21 Coins Comfort Trade. To enhance your adventure, you are highly recommended to
buy FIFA 21 Coins Comfort Trade
at
5mmo.com
! Ready for game!