Fate/Grand Order
is a mobile game that combines traditional turn-based RPG battles with a Card system. Players take in the role of a "Master" and are tasked with traveling through time to right wrongs in history and retrieve different incarnations of the Holy Grail. In order to do this, the player not only fights with their comrade, Mash Kyrielight, but they also summon several famous heroes from across space and time to help them fight in their quest, called "Servants". There is a lot to know about this game if you are just getting started. Therefore, we
5mmo.com
has made
this beginner guide to make it easier for you
and we also provide
Cheap Fate/Grand Order Saint Quartz
.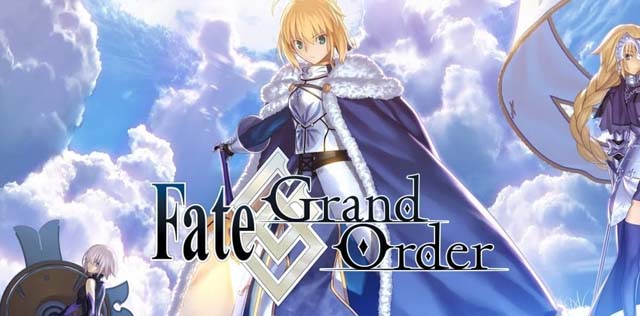 Farming
The goal with farming is to maximize your desired drop rate(DDR) while minimizing the amount of time spent each battle. Maximizing your DDR is sadly out of your control, for the most part. Maximizing your DDR is sadly out of your control, for the most part.However, minimizing your time is very much up to you and possibly your gacha luck. The ideal farming rate is (3 turns, No skills, No suit skills, No B/A/Q chains, No Extra Attack Chains). Keep in mind that the ideal farming run is improbable in most cases, as it is very often that your farming setup will vary from different farming runs. The ideal farming rate more or less is a reminder on how an efficient farming setup should base on.
Boss Killing (Fatal/Grand Battles)
Boss Killing refers to Main quests, Challenge Quests, and Event Quests that feature a mini-boss or boss battle at the end of such quests. Generally, such quests normally consist of either 3, 2, or 1 wave. Here are some strategies for you when dealing with bosses:
Increase NP Gauge at the start
: (Great) This is great, as some bosses has only 1 stage and you have to start beating them down from turn 1. Also great for grinding for the same reason. This also ensures you have your NP ready to go when you hit the boss, which is always helpful.
Increase Defence
: (Bad) Offence is the best defence. Generally end game content requires people like waver and what not which boosts defence anyway so you don't need this as much. Also the general goal is to kill the enemy faster than it kills you. Even if you were playing a survive game, going defence NP spam gives you better defence boosts.
Increase Debuff Resistance
: (Bad) Debuffs are uncommon in this game, so this is applicable only rarely. And most of the end-game bosses will apply those debuffs no matter what CE you have equipped anyway, so there really isn't a point.
Extra Tips
At the beginning of the game,I suggest working your way through the story, not rolling any extra Quartz until you clear Fuyuuki at least. (This applies only after you are happy with your reroll, i.e. using tutorial roll and 30/40+ free quartz you get). Also clear all the Daily Missions (Exp cards, Servant Mats, QP) once per day at least, it's under Cheldea Gate > Daily Quests. Don't worry if you can't clear the lv 25 or lv40 ones, no one can right now. This is important as it gives you free manaprisims to work with. which leads me to the next point.