If you're a fan of Pokémon ,then you should really go and grab
Evertale, a Pokemon-like JRPG out right now in the App Store
. Just like Pokemon Go, in Evertale, gamers play the role of Crestbearers – basically Pokémon trainers, train different monsters and evolve them while they explore the beautifully pixelated world of Erden and try save it from an ancient curse called Pandemonium.
Here are some key notes for players who just started out in the game
. Also, if you are in need of any
Cheap Evertale Soul Stone
, you can also visit
5mmo.com
, a reliable, cheap and fast online in-game currency store.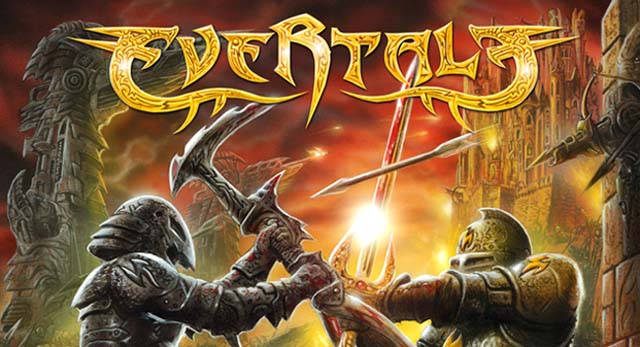 COST And Gold
Players can get COST and gold by beating levels and doing missions. Don't waste too much time on gold missions, as each mission rewards the same amount of gold and not too many XP. In the game, you COST is directly connected to your level, which means the higher you are, the more COST you'll get. 250 COST is enough for you. To achieve this, you have to beat level 50, which is pretty fast. Once your Magic cap is up to 50, you can beat Hard level. At level 100, you have try EX Hard. While you do the story missions, you'll gain lots of health and potion, which can be saved and used in EX Hard missions. One EX Hard mission rewards players with around 23000-24000 XP and 75000 gold coins.
Characters And Weapons
In the first chapter of the story, you can defeat those grass monsters over and over again without harming your physical health, which means that you can maximize the level cap of all your teammates. The trick to defeat them is to watch what block he's using either poison or shock. And to play to the one he isn't using at the time.As you progress though the game, the experience points will be higher and also harder. You can team up with your friends to farm experience points faster and more easily.
Card Combination
Considerable card combination could enhance your defeating power heavily. You can always find recommend card combination from various forums.
Evolution
After you've upgrade your COST and level, it's time to do evolution. You can craft the material for evolution by doing daily missions, where you can gain all the materials and potions you need. Luckily, the drop rate for 6 star material is pretty high.
Bonus
Bonuses would randomly drop when you draw cards. You can gain 6-8 bonuses by hitting one thousand times. The maximize level cap of each character and weapon if at 99. in addition, you should save those bonuses for your core character in the game.
Boost / Awakening
Awakening raises the level cap of your monster. Common monsters cannot be boosted or awakened. Only Rare and higher. Rare monsters are easier to find and thus awakening them to higher levels is much easier than say and sr or ssr monster. Its a way for rare monsters to somewhat compete with sr and ssr monsters after a few awakenings