The latest
V6.01 patch update
for Fortnite has been released out now. There are some interesting things to dive into here, including an interesting new variation of freeze trap called Chiller. Besides, more customization options are also added to
Playground mode
.new weapons are added in
Save the World mode
and the
Soaring 50s LTM
also returns to Fortnite.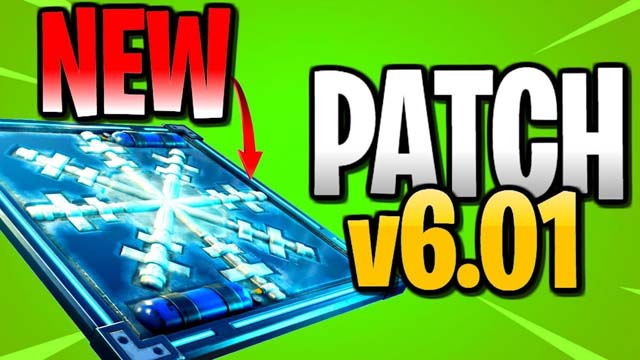 As Epic Games writes in the patch notes about the new trap, a common item that drops in stacks of three at all potential item spawns."Freeze your foes and slide around for a quick getaway," Each Chiller "applies icy feet to friends or foes, causing them to slide around with low friction." Chillers can be placed on most surfaces including floors, walls, stairs and ceilings, so it would be easier to catch players unawares. If you want to unlock more
Cheap Fortnite items
, come to
5mmo.com
where you can use the code "
5MMO
" for a cheap price. When a Chiller is triggered, it will freeze players feet into blocks of ice, making movement slippery - moving down inclines becomes faster but moving up inclines is more difficult.. If applied at the top of a player-built ramp, it would allow for allies to descend very quickly so they might cover great distances. Alternatively, a Chiller can be applied near ledges at a decline to trick enemy players into sliding right off a cliff. The chiller Drops in stacks of 3 in Treasure Chests, Supply Drops, Vending Machines, Supply Llamas, and floor loot.
However, what really strikes us about the chiller is that it seems that Epic Games would add it to the Halloween season, in the midst of Season 6. well, it is exciting for fans to think about it. Herein we also provide some techniques and tips for utilizing the chiller. First, increase downhill movement speed with the chiller by taking advantage of the low friction due to the ice blocks. You can also place the Chiller on stairs to prevent enemies from chasing you up your structure. And take shots at them while they slide down. Besides, you can also place the chiller on ceilings to hamper enemy movement and take your shot while they're sliding around.
In addition, some big changes comes with more tweakable settings in the free-roam Playground mode. More customization options for Playground are added. Players can now adjust "starting health, time of day, gravity" with other options including shields, fall damage, and whether items drop on elimination or not. However, they don't seem to be enabled right now. Since Playground has not been without its share of technical issues in the past, hopefully Epic could set this out soon.
In Save The World mode, the Lead Sled Hammer and the Obliterater Sniper Rifle have been added to the weekly store. Another big update in the patch V6.01 is the return of the Soaring 50s LTM which puts more emphasis on the mobility.Gliders can be used when falling from large heights, and more Impulse Grenades, Bounce Pads, and Launch Pads spawn.
One exciting news is that Fortnite will introduce a new time limited game mode (LTM) this week with the release of Disco Domination where players battle to control and defend disco floors placed around the map. Teams can then earn points by performing emotes while on the dance-floor, strutting their funky stuff while under attack from incoming teams.