Anthem Update 1.12 Adds Three New Emerald Abyss Legendary Missions to The Game; Full Patch Notes Listed
After a period of silence, Anthem received a surprise update.
The Update 1.12 introduces three Emerald Abyss Legendary Missions on board and some other quality-of-life changes in order to set the foundation for upcoming end-game Cataclysm event.
In addition, the updated also include some gear changes and added features for freeplay and legendary missions. For the rest of what's changed in the Anthem 1.12 update, check out the full patch notes below.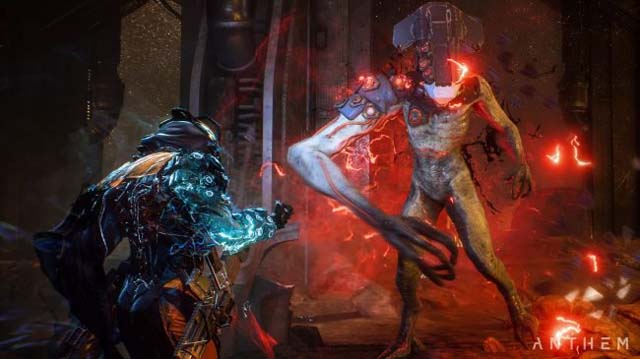 So far, the Update 1.2 is available on Xbox One, PS4, and PC. Below, we've outlined all major changes coming to the game. For bug fixes in the Anthem 1.12 update, check out the full patch notes on EA's website. If you wanna
Cheap Anthem Shard Packs
, visit
5mmo.com
.
Anthem Update 1.12 Update
Features
Freeplay
Improved the compass to show collectible items as a question mark when you are near one.
Added a purple target icon to show an area where an enemy that is guaranteed to drop loot will appear. When the enemy appears, they will have a white target icon.
Added the ability to fast travel to different strider locations from the map while in freeplay.
Three Emerald Abyss Legendary Missions have been added.
Load screens now display lore regarding the location that you are loading into.
Added a simple UI for players to communicate non-verbally with each other and express themselves via emotes. This is accessed by pressing down on the D-Pad if using a controller, or B on a keyboard for PC.
General
Fixed an issue where the "Alt" key could not be correctly used in keybinding.
Creatures
Dominion Storm and Frost Brutes no longer have shields.
All Storm Javelins (Elementalists, Valkyries, etc) now regenerate their shields like other shielded creatures. When hovering they can be grounded with force or with fire status effects.
The Scar Hunter can now be grounded with fire status effects.
Improved the animation of the Scar Grenadier grenade throw to be more clear.
Javelin Changes
Looking away from interaction point while interacting no longer cancels the interaction.
Gear Changes
Interceptor
Base damage of Cluster Mine has been increased from 110 to 135
Base damage of Searching Glaive has been increased from 550 to 605
Base damage of Plasma Star has been increased from 110 to 210
Base damage of Wraith Strike has been increased from 250 to 315
Colossus
Base damage of Burst Mortar has been increased from 300 to 400
Base damage of Flak Cannon has been increased from 42 to 60
Base damage of Black Powder (Masterwork Flak Cannon) has been increased from 52.5 to 75
Ranger
Base damage of Blast Missile has been increased from 220 to 310
Based damage of Argo's Mace (Masterwork Blast Missile) has been increased from 275 to 387.5
Storm
Base damage of Flame Burst has been increased from 150 to 260
Base damage of Venomous Blaze (Masterwork Flame Burst) has been increased from 225 to 390
Base damage of Arc Burst has been increased from 300/150 to 375/185