Diablo 2 Resurrected Gear Guide: Some Unique Items Required For the Endgame in D2R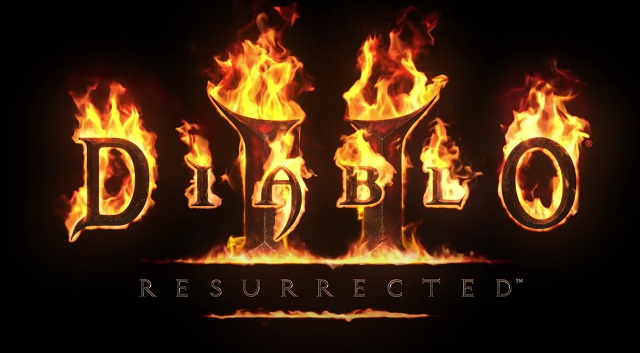 Since Runewords have been introduced in Diablo 2 Resurrected, players are willing to choose the more powerful endgame tools rather than Set and even Unique items. Absolutely, they are the most rarest items in the game. Players should not ignore the importance of Unique Weapons at all. As a matter of fact, some special Unique items can even make the top builds in D2R.
For most characters, some of Unique items are too universal not to own. So, these special Unique items are also popular and their trading prices are so high in the market. Players may pay attention to these Unique items. Meanwhile, players can buy
D2R Gold
to purchase some necessary items for your character in the process of completing difficult quests.
Mara's Kaleidoscope
All Skills +2
All Resistances +20-30
All Attributes +5
Mara's Kaleidoscope is purely mandatory for Hell difficulty due to its generosity. When you complete related missions, you will be rewarded the resistance bonus, as its most valuable stat which is required by the defensive stat for Hell.
Moreover, this item can serve as a good placeholder skill amulet for any class or build until players obtain their class-specific crafted or rare skill amulets. The only caveat is the extra stat bonus for the attributes.
Arachnid Mesh
Enhanced Defense +90-120%
Slows Target By 10%
All Skills +1
Faster Cast Rate +20%
Increases Maximum Mana 5%
Level 3 Venom (11 Charges)
When it comes to skill additions, they are often popular because they are a straight way to increase a build's damage. So, Arachnid Mesh suits purely for most builds. It is one of the few belts that increase to all skills, which suits for any class.
Surely, it's a caster-focused armor piece but some non-caster classes will still benefit from the Faster Cast Rate if they are going to use an Enigma armor.
Harlequin Crest
All Skills +2
Life +1-148 (+1.5 Per Character Level)
Mana +1-148 (+1.5 Per Character Level)
Damage Reduced By 10%
50% Better Chance of Obtaining Magic Items
All Attributes +2
The most popular Unique items are the ones that bring out large bonuses to all skills. Harlequin Crest is the best item in the helm department for that matter. And it is quite difficult to replace, which making it become one of the most rarest helms in D2R.
Except the skill bonus, it also provide players with valuable defensive options that are associated with damage reduction.
Crown of Ages
Enhanced Defense +50%
Defense +100-150
All Skills +1
Damage Reduced By 10%-15%
All Resistances +20-30
Faster Hit Recovery +30%
Socketed (1-2)
Indestructible
If there was one helm that can compete with ole Shako, then Crown of Ages is a competitive contender. Although it lags a bit behind the skill bonus but more than makes up for it due to defensive buffs. For instance, damage reduction, hit recovery, resistances, and some additional sockets are available in the fight.
Crown of Ages can boost any class or any build's survivability in any case. Players are willing to have one Crown of Ages in their package.
War Traveler
Enhanced Defense+150-190%
25% Faster Run/Walk
Vitality+10
Strength+10
Adds 15-25 Damage
40% Slower Stamina Drain
Attacker Takes Damage Of 5-10
30-50% Better Chance of Getting Magic Items
War Traveler has its own advantages and uses compared to other rare items. Additionally, boots don't usually have a stat combination this good. The attribute addition can prove to be valuable.
At first, it can suit for other item's Strength requirements. You can't ignore the importance of slow Stamina drain in the D2R.
If players want to choose suitable Unique items for your character, you can
buy Diablo 2 Resurrected Gold
to purchase the powerful gear in order to enhance strengths in Diablo 2 Resurrected. Cheap Diablo 2 Resurrected Gold is sale on 5mmo.com.