Digimon Masters Online to Meet Gamers Worldwide: Good Time to Check out the Digimon Masters MMO
Early this month, Wemade announced the English version of Digimon Masters Online, the latest Digimon MMO published by them and they're also the publisher of
Digimon Battle
. Digimon is really loved by lots of people and probably, that's why there is another
Digimon MMO
after Digimon Battle. All above are the contents that have been confirmed at launch, and there will be more to be added in the future updates.
This game is basically for the fans of the show. You can 100% play this game for free and never pay anything. It will just take you some time to train. Or even catch the Digimon you want. Of course you can pay for shortcuts to save you time.
1. Very true to the lore of the show
2. A vast majority of the Digimon are present in this game
3. Digimon can grow very large compared to your base character
4. Looks rather cool to run around with them
5. Some world events in the game are basically show story lines
6. Some events even come directly from the Digimon movies
7. The game gives away items like they don't even want to make money
Now as the closed beta is coming, more information of the game is revealed. Players will start by choosing one of the 3 characters more characters will be available in the future which are called tamers in the game, and pick up a digimon as their companion. Use this 3%-off coupon to buy Cheap Digimon Masters Online Tera from our site: "
5MMO
". In the battle, the tamer doesn't directly participate but he can use Digi soul to boost their digimons's abilities and use certain skills in the battle. Both the tamer and digimon have their own attributes, so there are a lot of things that could affect a player's gameplay experience.
The 3 characters are
Daimon Masarum, Toma H Nosyutain, and Fujieda Yoshino
. There are a lot of digimons in the game, but players can only choose from 3 digimons at the beginning, they are Gaomon, Lalamon and Agumon. In addition, each digimon belongs to a certain element which will grant the digimon both advantage and disadvantage.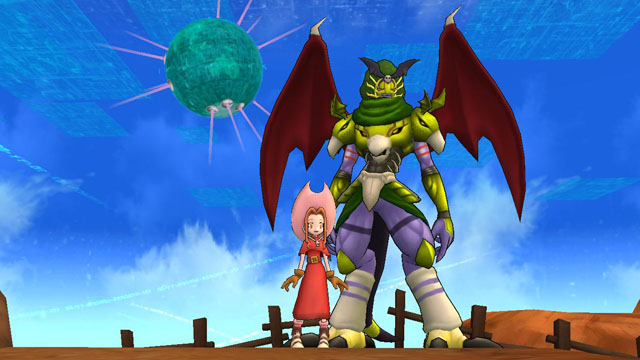 Digimon Masters Online is the latest MMO featuring the ever-popular Digimon franchise. This long awaited game will feature a deeper RPG experience, enhanced graphics and adrenaline pumping real time combat. WeMade will release more details including the beta plans and the official launch date in the coming weeks.
Digimon Masters Online Tera
is fully based on the original story and characters in the TV anime series and includes over 1,000 characters in the original work. You will choose one of the characters and a partner Digimon to begin your game, and you can collect new digimons as you progress.
The Digimon Masters
MMORPG
is getting a number of new events in the month of May, the encourage new players to check the game out. In addition, it's also getting a new Belphemon evolution as part of Burst mode. Additionally, new tamers that enter the game will have items catered specifically toward them at the in-game
DatsCenter
, which they can avail by achieving certain goals within the game.
Granted the title of Earl within the executive class of the Nightmare Soldiers, this Digimon can command up to 30 troops. To enhance your adventure and compliment your gameplay, you can buy Digimon Master Online Tera or Digimon Master Gold from our list of reputable Digimon Master Tera here at
5mmo.com
in a safe secure environment and at cheap rates. Big spenders can gather 24 coins to net an Accessory Stone package, along with 5 Option Change Stones and Number Change Stones, or collect 30 coins to purchase the elusive Mercenary Slot Expansions.
Fans can find everything and anything about Digimon Masters Online on its official Facebook page, which has more than 391,000 likes from all over the world.