Dota 2 Auto Chess has take the world by storm since its release and proves its popularity with over six million players all over the world. to further expand its market, Valve is moving to a big step-
Auto Chess will be available on the mobile soon
,
but it will be released as a stand-alone
. So how does Dota 2 Auto Chess work on mobile devices?
How to download it on your android or iOS devices
. We've got all the answers in this article.
Dota Auto Chess tasks players with collecting a squad of powerful units and then taking them online to battle on a chess board. It uses the heroes from Dota 2, but many of their abilities are different. The actual game is a 4-on-4 battle with other players, but the action is largely automated based on the makeup of your team.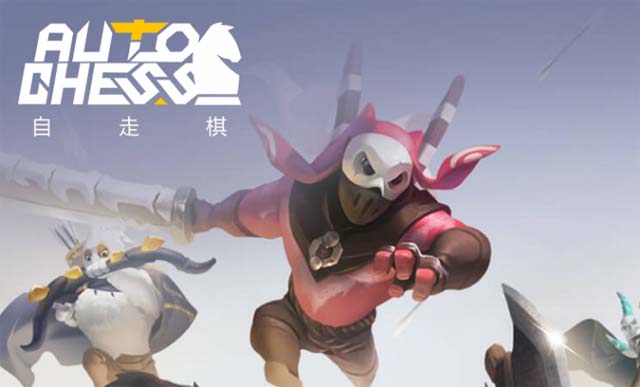 Dota 2 Auto Chess Mobile Overview
The mobile version might not be as popular as the original mod but it will be able to create its own player base as a stand-alone. Drodo decided the game will not use any Valve characters and release with its own heroes or characters., which means the mobile version has nothing to do with DOTA.
In addition, Drodo is building it in partnership with developer Dragonest, who sponsors a $1.5 million esports league,giving players all around the world a chance to compete.
This might not attract a lot of DOTA players to the game who do have the PC version, but it will also appeal to players who are interested in the game because of the mechanics and not because of DOTA 2. The mobile game is already available for pre-reservation on IOS and Android in China right now. Although Sign-ups seem to be limited to China for now, the pre-reservation page does say you'll be able to "compete with players from all over the world." Currently, there's no word on an official release, or when (or if) the mobile version will make its way to Western audiences.
How to Download Auto Chess on Mobile?
Players who want to try the new Auto Chess and have a phone, first, they need to sign-up for an account on the Auto Chess Website. The website is entirely in Chinese. You will asked to fill in your name, email address, password and to complete a Captcha code. Once you have your account created, you will receive an email when the mobile version is ready to go live.
If you link your Stream account with the game,you will be able to receive candy rewards, an in-game currency, which can unlock cosmetics in the game. You can purchase
Cheap Dota 2 Auto Chess Candy
from our website:
5mmo.com
as well. XX only costs you XX dollars. In addition, with a coupon code "
5MMO
", you can enjoy 3% off.
For more news and guide on Dota 2 Auto Chess, stay tuned to
5mmo.com
.