Fortnite: Battle Royale players who subscribe to PlayStation Plus service have another exclusive pack of cosmetic items to get excited about. The new free pack is named
Carbon Pack
, which contains
the Carbon Commando skin and the Carbon Pack back bling
, as you can see below. The item was added to the PlayStation Store on March 26. At the moment, the Free PlayStation Plus exclusive Carbon Pack is available to download in the United States, Europe, and Australia for current subscribers. It's unclear how long it will be available. So. If you are a lucky PS Plus subscriber, then keep on reading for how to download the free pack. For those who aren't, don't worry. You can unlock other skins with
Cheap Fortnite Top Up V-Bucks
from
5mmoc.com
.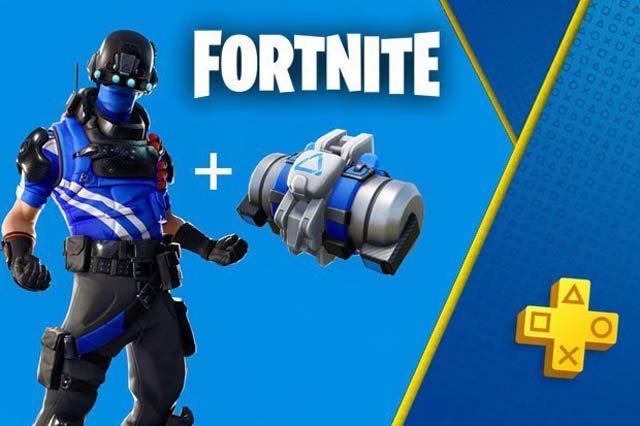 How to Unlock The Exclusive Free Fortnite Carbon Pack?
In order to get the pack, players simply need to go to the PlayStation store, look for the pack, and download it on their console. Here's a step by step guide on how to get it:
1. Go to Fortnite on the PlayStation homescreen.
2. Hover over the icon, press down on the d-pad and continue to press down until you find the "store" icon.
3. Locate the Carbon Pack by looking through the add-ons or by pressing "view all".
Alternatively, players can go to the PlayStation store, type in Fortnite, and find the pack from there.
If the item doesn't show up in your Fortnite skins collection, you may need to close the game and then relaunch it; the Carbon outfit should appear once the game is restarted. If it doesn't appear but the PlayStation Store says you own the item, you'll need to contact Sony for assistance.
Players will be able to equip the outfit and back bling in Battle Royale and Creative.
If Fortnite players have linked their PlayStation account to their Epic Games account, then they will be able to use the items across different platforms.
The Carbon Pack is only available for PlayStation Plus users, so it is unlikely that we will see these items in the Item Shop.
What Is PlayStation Plus?
For the sake of anyone who hasn't opted into Sony's incredible PlayStation Plus service which costs you about £6.99 a month - Or £49.99 for the year / £19.99 for three months.
Here's what you get:
1. Access to online multiplayer on your PlayStation 4
2. Exclusive discounts at PlayStation Store
3. Share Play - so your friends can play your games even if they don't own a copy themselves
4. 10GB of cloud storage for your PS4 game saves
If these are far away enough, Sony give away 24 PS4 games a year, completely free. And on top of that, a whole host of PS3 and PS Vita games as well, just to sweeten the deal. So, if you haven't subscribe it, you really should get one.