The Avenger's are making a return to Fortnite Battle Royale
according to a new teaser to celebrate the upcoming release of Endgame on April 26. Fortnite is once again collaborating with Marvel to bring limited time content to us for the movie. Here 5mmo.com put together
all the latest details we've already known about the upcoming Avengers Endgame Event
. Also, if you don't have enough V-Bucks to unlock cosmetic items in Fortnite Item Shop, you can come to
5mmo.com
for
Cheap Fortnite Top Up V-Bucks
.
Back in 2018 when Marvel released its blockbuster movie, Avenger: Infinity War, Epic Games created a game mode around Thanos and his Infinity Gauntlet to celebrate the launch of the movie.
During that limited-time event, if you were lucky enough to find the Infinity Gauntlet somewhere on the island before anyone else, you'd turn into MCU villain Thanos and adopt some special powers, including an enormous jump and a super-powered punch.
On April 22nd, Epic Games has released a official teaser image for the upcoming Fortnite event to confirm their second time cooperation with the Marvel Cinematic Universe with the return of a Marvel Event for Avengers: EndGame.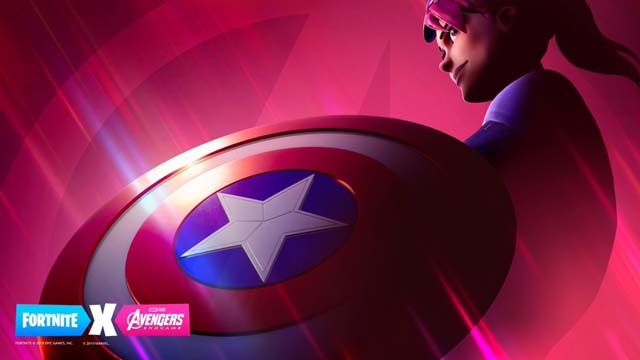 The image shows a Fortnite character holding Captain America's vibranium shield. So, it seems like we'll see a similar limited time event this time around that's possibly based around Captain America's shield. Fortnite could soon receive an influx of Avengers cosmetics. That also means that Fortnite may soon become the only place to watch John Wick battle Captain America. Well...at least until theaters have to decide how many screens to pull Endgamefrom when John Weck 3 comes out Epic did something along those lines when it introduced the Infinity Blade sword to the game (though that crossover did not end so well).
Skins were something fans were very interested in when we saw this event for the first time last year, but they never materialized. Since that event, Fortnite has added World Cup and NFL skins so perhaps we could see some Marvel-related ones this time around. And, if we're lucky, a Hulk smash emote.
Epic Games announced on Twitter a Fortnite x Avengers event will begin on April 25 ,just a day before the release of the EndGame movie. No end date has yet been set for the event. We can expect a fairly lengthy appearance due to the spectacle of the movie.
As always, it's a busy time in Fortnite. In addition to the forthcoming Avengers content, the game's map is also undergoing changes as a series of strange alien runes steadily make their way across the island. Meanwhile, the competitive community is gearing up for the upcoming World Cup in July, which will include both battle royale and creative competitions.
That's all we currently about the the Avengers Endgame Event and we will keep the story updated. So, check back
5mmo.com
for more news.