Early Look at Madden 20: Release Date,Cover Athlete, New Features, Pre-Order Bonuses
Another year, another Madden. Madden 19 delivered perfect gaming experience and endless fun during the past year. And
now EA Sports is gearing up for the release of the 2019 Madden series edition - Madden 20
. On Thursday evening at the NFL Draft,
EA announced Madden release date, cover athlete and the first two new features for the upcoming game
. Below
5mmo.com
has listed everything that's currently know about Madden 20.
Madden 20 Release Date
This year's edition will release on August 2 for PlayStation 4, Xbox One and PC. As of now, there is no word on a Nintendo Switch version.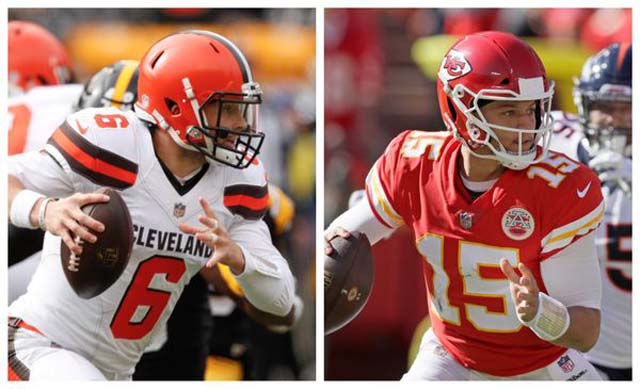 Madden 20 Cover Athlete
On Thursday night, EA Sports announced Kansas City Chiefs quarterback Patrick Mahomes, the Offensive Player of the Year as the cover athlete of "Madden NFL 20". In addition, it seems like Mahomes will also be likely to contribute to the new "Face of Franchise: QB1" career campaign mode that will allow gamers to create their own quarterback and experience his journey from college to the NFL.
Madden 20 New Features
Face of the Franchise: QB1
This year, a new and customizable career campaign will be added. Players will take the journey of an NFL superstar. In it, Madden NFL 20 players create a college quarterback and take him from the four-team College Football Playoff through the NFL Draft Combine, the draft itself, and then on to a career as a starter for an NFL franchise.
Superstar X-Factors
According to Seann Graddy, Executive Producer of Madden NFL 20, "The team this year wanted to ensure that the superstars of the NFL responded and played differently in all aspects in Madden, just as they do on the field every Sunday – we wanted to make sure the stars felt like stars."
Superstar X-Factor will include signature moves, animations and other movements associated with the NFL's top stars.
Madden Ultimate Team Missions
Ultimate Team Missions will be presented daily that will help you improve your Ultimate Team so you can spend more time dominating the competition and earning those sweet rewards along the way, whether it's in Head-to-Head seasons or in the all-new Ultimate Challenges coming to Madden NFL 20.
Madden 20 Pre-Order Bonuses
Fans who pre-order Madden NFL 20: Superstar Edition, which is available now, will be able to choose one of four unique quarterback abilities for your created player in Face of the Franchise: QB1: Steve Young, Kurt Warner, John Elway, or Randall Cunningham, and receive a list of benefits. Among them are:
3-day early access
15 Gold Team Fantasy Packs
Your choice of one out of 32 Core Elite players from your favorite NFL team
One large Training Quicksell Pack in Madden Ultimate Team
One Past and Present Elite Player Pack in Madden Ultimate Team
One Madden Championship Series Pack in Madden Ultimate Team
Pre-order the Ultimate Superstar edition now and start your journey of an NFL superstar. Also, if you need any
Cheap Madden NFL 20 Coins
,
5mmo.com
should always be your first choice.