FIFA 19 - Some Pretty Major Changes are coming to Weekend League of FIFA Ultimate Team 19
As the release date of
FIFA 19
is fast approaching,
EA Sports
has released many updates on the gameplay, play mode or others. Among these changes, the enhancements of
FIFA Ultimate Team 19
may be the one that get the most attention.
If you have played the game of
FIFA series
, you may know that
FIFA Ultimate Teams
is a huge feature in every new FIFA game. However, although the
FUT mode
is massively popular but it do not always been the most accessible mode to the hardcore fans who play FUT. That is to say, there are still some little problems that hang over to be solved in FIFA game. With regard to the changes in this year's FIFA Ultimate Team,
it fix some of these problems by adding placements and better options for how to participate in Weekend League.
In the new FUT 19, the player can start their
Division Rivals
which run by playing a set of placement matches that measures your skills instead of working their way from the bottom to your desired rank. In addition, a
Skill Rating
will be based on their player's performance in these placement matches and will determine their Division. In other words, how well players do in their Division determines their overall Skill Rating as they progress. What's more, the weekly rewards will be provided in Division Rivals which is tied to
the player's weekly score
. That is to say, the higher the players score each week, the better rewards they will have access to by the time competition ends.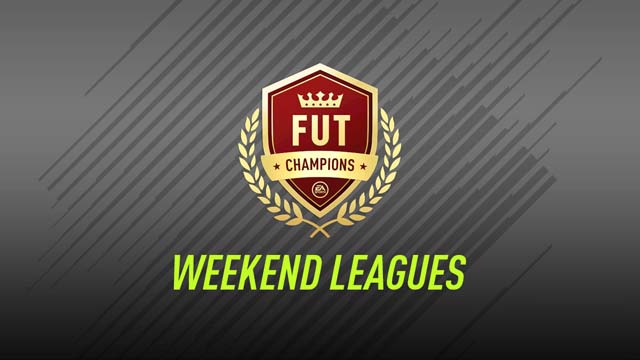 Actually,
Weekend League
has been one sticking point with FIFA Ultimate Teams. Previously, players must need to play all week so that they can be qualified for the league, and then dedicate entire weekends to play through them. Fortunately, EA Sports has heard the complains of the players and have offered a more flexible
Weekend League system
, which is a new points system that collects your wins in Division Rivals. Each win will earn you points towards
Weekend League qualification
. Then. When you win enough points, you can redeem them for access to the Weekend League. Or else, you can also save them to enter future Leagues in case your weekend is filled up.
Except foe these changes,
Online Seasons
is no more;
Offline Seasons
will still be available but the online equivalent is to be replaced by Division Rivals. These are weekly competitions against those of a similar skill level to you, all with dynamically updated objectives. EA says it wants to reduce the amount of grinding required in FIFA's online modes, so this year you can obtain
Champion Points
to gain access to the
weekend's Champions competitions
. FUT is also adding a
Champions Channel
, where you can view previous Champions matches and analyze how players performed in those games. Confirmed Icons for FIFA 19 include
Rivaldo, Johan Cruyff, Frank Lampard, Steven Gerrard, Eusebio, Clarence Seedorf, Claude Makelele, and Raul
.
FIFA 19 is coming out on September 28 for PS4, Xbox One, and PC
. The updates of it are increasing continuously. If you want to know more information about FIFA 19 on time, you can come to
5mmo.com
. Here you can find the newest information of the hot games and the cheap game currency is also provided. Therefore, if you want to buy
Cheap FIFA 19 Coins
. You can come to 5mmo.com for its
100% secure payment, fast delivery, guaranteed refund, satisfactory service and unprecedented discount!