Madden NFL Overdrive - How Your Coach Brings New-Found Depth to Your Strategic Tactics on the Field
For those who had ever played
Madden NFL Mobile 18
, it is not strange for the concept of
coaches
and
tactics
. However, for
Madden NFL Overdrive
, coached and tactics are two
brand-new features
because coaches' implementation has been completely overhauled in Madden NFL Overdrive. But there is still a common thing that is no matter in Madden NFL Overdrive or in the NFL, coaches are the source of your strategy and adjustments.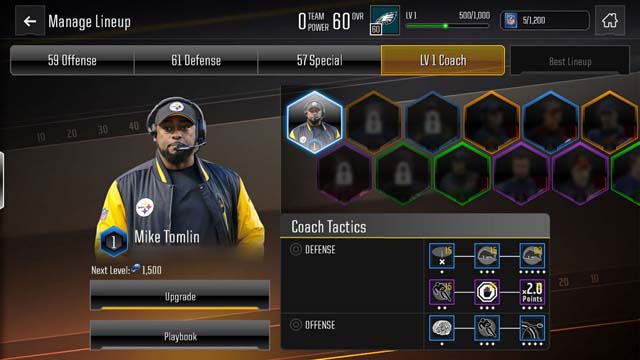 There is a words that
while your Captain's class determines your base playbook, your coach offers powerful tactics and special plays that are unique to that coach, based on the coach's class
. Now, let's learn more about the coaches and tactics of Madden NFL Overdrive. Now, let's take a look at the coaches in Madden NFL Overdrive.
In this year's Madden NFL Overdrive of
Madden NFL Mobile 19
, there will be a group of coaches available at the start of the game instead of having to obtain a coach through a pack. Besides, as you play the game and level up your account, you will earn access to more coaches, each with their own set of additional plays and tactics. What's more, coaches will level up with their own special coach currency, earned by playing games of
Head to Head
as well as via the
24/7 Program
, which returns this year. When you level up a coach, you will access additional plays for usage in your playbook as well as increase the effectiveness of their tactics.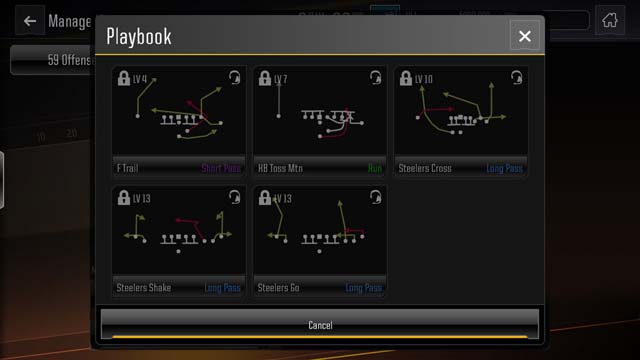 While expanded
playbooks
are nice, the largest effect your coach will have in Madden NFL Overdrive is in the tactics they offer. While you may not agree with every choice your team's favorite coach makes in real life, they are all master tacticians with their own specialities. Madden NFL Overdrive allows you to implement these tactics in
real-time pvp head-to-head mode
via the
Overdrive meter
.
As you play, you will notice a meter at the bottom of the screen filling up white nodes. As that meter fills up, you will unlock tactical choices on the playcall screen. Each tactic costs a different amount based on its ability to improve your chances to win a game.
Coaches bring a ton of strategic depth to Madden NFL Overdrive. Try them all to find the best fit for your playstyle and take your tactics to the field!
Madden NFL Overdrive will be a free update to Madden NFL Mobile on August 15th
. There are just 7 days until its release. If you want to know more news about games, you can come to
5mmo.com
. It will updates the newest information about the hot games all the time. By the way, if you want to buy
Cheap Madden NFL Mobile Coins
, you can also come to there because it also provides cheap game currency at anytime that you need. Besides,
the service that it provides is 100% secure, fast and guaranteed
.