When you come to
5mmo.com
, you will find there are several news that introduced the
PvP mode
, the
Coaches
and the
Tactics
in
Madden NFL Overdrive
respectively. And today, we will continue this topic about Madden NFL Overdrive with the introduction of
Captains
. By the way, 5mmo.com also provides
Cheap Madden NFL Mobile Coins
with
guaranteed refund, 100% secure payment, fast delivery and unprecedented discount
.
With regard to Captains, it is also a new brand feature to Madden NFL Overdrive like the Coaches and Tactics. To some extent, the Captain is the foundation of a team and the captains are always considered as the one of the best players of one team. In addition, the rights of Captains are also over than other excellent players in one team. Generally speaking, Captains can
decide which playbook that the game's player will have access to during gameplay
, as multiple playbooks has become a remarkable feature of Madden NFL Overdrive. And also, in addition to determining the base playbook of gamer, Captain of the team can
determine which scoring bonuses you get and the rate at which your Overdrive meter fills up in Head to Head
. So it is a must for players to take the Captains in Madden NFL Overdrive as the hero player of their teams.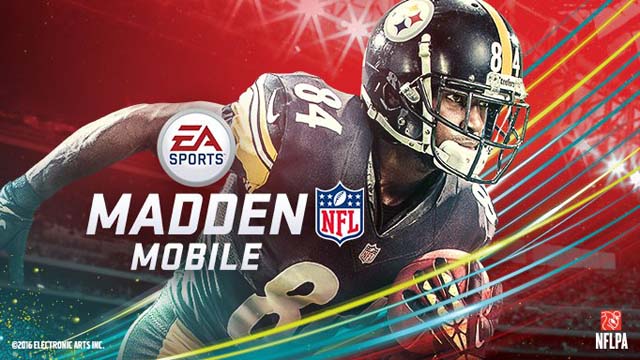 In the beginning, when the gamers start the game, the players in their team are usually just a few and the role of the Captains may do not useful obviously. However, as the players progress, the team of them will slowly expand and the role of Captains will also become more important at the same time.
Therefore, it will be a good thing for players to upgrade their Captains, which will increase their ratings as well as improve
the Captain's Bonus
provided. The Captain will replace one of players of gamers' team in
Head to Head
gameplay (not
League gameplay
), so be sure to level them up so they can keep pace with the rest of the players' team.
Besides, given the specific information about the Captains, there are four types of Captains, and each with their own unique playbook and scheme. The first type is
Smashmouth Captains
, which will lean heavily on running plays and play-action, while the second type
Vertical Captains
' playbooks will feature more plays that drive the ball down the field on deep passes. The third type of Captain is
West Coast Captains
, whose playbooks will spread the ball around on short, safe passes, while the final type
Spread Captains
will have playbooks that emphasize misdirection and getting your best players in space while the defense is off-balance.
In order to build a team that suits the play style of players, players can create synergy with their Coach and Captain. As for the schemes, when players play the game, it is essential for them to remember that
Captains aren't the only players in Madden NFL Overdrive that are assigned a scheme
. Every player released will have a corresponding scheme, as well. Matching the rest of your roster to your Captains and Coaches will give you bonuses such as a speedier Overdrive meter.
With Captains, Coaches, and Schemes, there are a bunch of options and decisions to make, on and off the field. And Madden NFL Overdrive has become the deepest mobile football game gradually.