Madden NFL Mobile 19 - Real Time Player VS. Player FAQ (PVP) of Madden NFL Overdrive
Madden NFL Overdrive will be a free update to Madden NFL Mobile on August 15th. For there are just 8 days until its release, today, we will take an inside look at PvP Match in Madden NFL Overdrive.

Madden NFL Overdrive features a real-time player vs player (PvP) match in which both players have three minutes to score as many fantasy points as possible. And the fantasy scoring offers the best experience for our players, as it incentivizes different styles of play. Other than time, there is no limit to the number of drives and plays each player can run. With regard to League vs League gameplay format, at launch, League vs League games will use the same format as Madden NFL Mobile 18 when it is launched.
Head-to-head is a real-time pvp experience between two users playing offense only and sending tactics and pressures to their opponent. Players will see their opponent's score update in real-time based on what they do on the field. To being advance in head-to-head, there will still be divisions based on fans but skill will play an important part in maintaining what division you stay in for the head-to-head season. For the option for friendly head-to-head, the players can set up a game with league members, which will use the traditional League play format at launch. You also have the option to play unranked head-to-head to practice. Head-to-head games with friends is a feature we'd like to add. In addition, the team is still working on it it but getting matched against an opponent with a similar skill rank is a priority.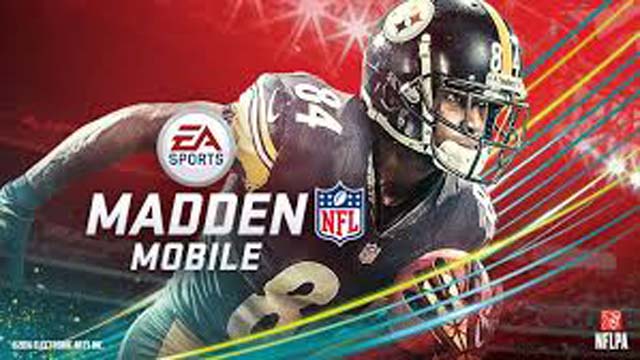 Madden NFL Overdrive features the same penalties as prior seasons of Madden NFL Mobile. The legacy gameplay issues from past seasons of Madden NFL Mobile, such as WR drops, RT blocking, and defensive AI have been overhauled to address feedback. We also now have the ability to better address gameplay concerns in client updates. Concerning the Game Film feature, there is no any change and it will work similarly to prior Madden NFL Mobile seasons.

There are currently no plans for counters or gameplans. Tactics can be used inside real-time pvp in order to help your defense slow down an offensive strategy.
With the number of changes made for Madden NFL Overdrive, Draft or Weekend Tournaments will be brought into the game at launch. Bringing this beloved feature back is a priority for the team.
After reading this news, you may have a great known about the real time player vs player match in Madden NFL Overdrive of Madden NFL 19 Mobile.
5mmo.com
is a site that updates the newest information about the hot games continuously and provide the game currency at anytime you need. So if you want to buy
Cheap Madden NFL Mobile 19 Coins
, 5mmo.com could be a good choice for you for its 100% secure payment, fast delivery and guaranteed refund!