NBA Live 19 - the Top 5 Centers That You Should Buy First - Davis, Embiid, Towns, Cousins & Gobert
As the release date of
NBA Live 19
is fast approaching, it is a time for you to think about which players you should buy first. Among all the positions in the basketball game,
Center
, also known as
the five
, or
the big man
, is usually considered one of the most important positions. So today, let's we take about
the top 5 Centers that you can buy when NBA Live launches
.
The first player, also the player who owns the highest rating
94 Overall
in NBA Live's Centers is
Anthony Davis
. He spends his entire career in
New Orleans
, and everyone knew from the jump that he would be incredible. Over the last two seasons, Davis has averaged 28.1 points, 11.4 boards, and 2.4 blocks per game. He actually jumped his three-point percentage from 30% to 34% during that time and becomes virtually impossible to defend if he can boost that number up to 37%. There are a lot of great young players on this list, but AD is undoubtedly the best – and might still be the best at his position in five years.
And then, the second player is
Joel Embiid
of
Philadelphia 76ers
with a rating of
92 Overall
. As the
cover athlete
for this year's game, Sixers' fans have Trusted
the Process
, and NBA LIVE 19 is also Trusting the Process. His unbelievable mix of size, strength, and athleticism make for a cocktail of previously unknown physical dominance. In his 94 career NBA games, Embiid has averaged 22 points, 10 rebounds, three assists, and two blocks. Oh yeah, those averages come in a combined 28.7 minutes per game. Imagine what he might do in 36.
Next, the third player is
Karl-Anthony Towns
with a rating of
91 Overall
, who come from
Minnesota Timberwolves
. Towns' averaged double-doubles in each of his three NBA seasons, but he still isn't really known for being dominant on both ends of the floor. Rather, he dominates on the offensive end by being capable of going for over 30 points on any given night while also drilling multiple three-pointers (he averaged 42.1% from distance this past season). Not to mention, he's never missed a game in his NBA career. The defense may still be a work in progress, but he has the tools, and it wouldn't be a stretch to see him overtake the second spot in this list if he can boost his stats on D.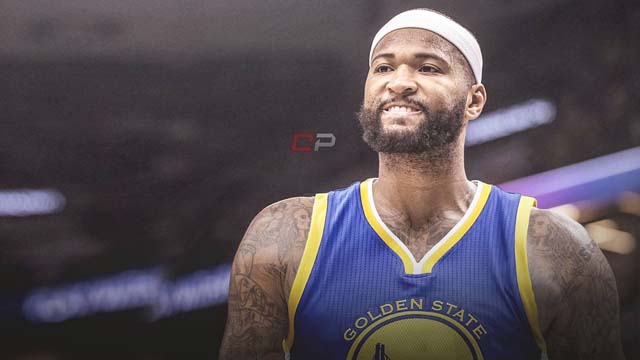 The fourth center is
DeMarcus Cousins
of
Golden State Warriors
with
90 Overall
rated. By signing a mid-level exception contract to join the Golden State Warriors,
DeMarcus Cousins shocked the world. There's no question to his offensive ability – he's a versatile scorer who can shoot from range and is able to distribute the ball, a a big-bodied center, beefier than anybody on this list, who can bully other fives in the low post if needed with his incredible footwork. Whenever Cousins is healthy enough to come back, it's going to be worrisome for the rest of the NBA.
Finally, the last player is
Rudy Gobert
. As a center in
Utah Jazz
, Gobert arrives at
89 Overall
. Very few people expected Gobert to hit this level, but he has quickly become the top shot-blocker in the NBA. At only 26, Gobert is still learning his own game. He took home this year's
NBA Defensive Player of the Year award
and was close to winning it the year before when he led the league in blocks. And aside from blocking shots, he's a monster on the boards who moves better than most people his height could. Gobert has averaged double-digit rebounds for three seasons (averaged 9.5 four seasons ago) but has also hovered around 60% from the field shooting the ball. He struggled with a few injuries last season but, with a competitive playoff team in Utah, expect Gobert to make another run at the DPOY trophy.
So far, the introduction about the top 5 Centers in NBA Live 19 has over. If you want to know more about NBA Live 19, you can come to
5mmo.com
, which will update the newest information about the hot games. By the way, if you want to buy
Cheap NBA Live 19 Coins
, you can also come to 5mmo.com for its
guaranteed refund, 100% secure payment, fast delivery and unprecedented discount
!