Madden Mobile 19 : How to Take Your Madden 19 Ultimate Team From Zeros to Heroes in Madden NFL Overdrive
As
Madden Ultimate Team
has become more and more popular feature in
Madden
, how to improve Madden Ultimate Team has also become a heated topic for players to discuss. Today, I want to explain how you build the rest of your roster by progressing and interacting with the new programs, store fronts, and live events so that your Madden Ultimate Team can get a promotion.
This year, in
Madden NFL 19 Mobile
, when you log into
Madden NFL Overdrive
, you can find that
PvP modes
such as
Overdrive Head to Head
and intraleague play are unlimited so that players can play as they want. In addition, there are no longer sets in Madden NFL Overdrive.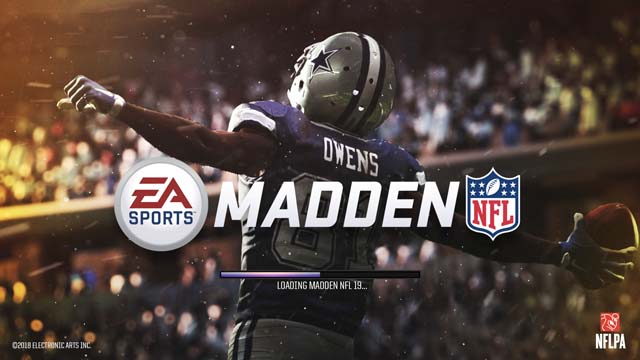 In past editions of Madden NFL Mobile, you were able to play
Live Events
to earn reward packs that awarded you collectibles and player Items that you could then trade in to sets and obtain players or items. In Madden NFL Overdrive, you will earn
program-specific badges
from playing events or performing tasks associated with that program.
For example, one of the first Programs you'll be able to play in Madden NFL Overdrive is
Team of the Week
. Team of the Week will have two Items you can earn by playing events:
Badges
and
Banners
. Playing
Team of the Week events
will earn you
Team of the Week Badges
, which you can exchange for
Team of the Week Packs
that include players and
Team of the Week Banners
.
Once you've earned enough Banners from opening Team of the Week Packs or by exchanging gold and elite Team of the Week players, you'll be able to exchange the Banners for a Pack that will give you your choice of that week's featured Team of the Week
Heroes
.
This system is flexible and opens up a host of possibilities to progress. If you want, you can purchase packs directly using
Madden Cash t
hat will give you the appropriate tokens to directly buy the player you want. You'll be able to plan and strategize the most direct path to obtain the content you desire. Or, you can simply play through the events every day and work your way through programs, obtaining players and tokens as you go. You're in control.
You will still be able to buy and sell players via the brokered
Auction House
introduced in season 4 of Madden NFL Mobile.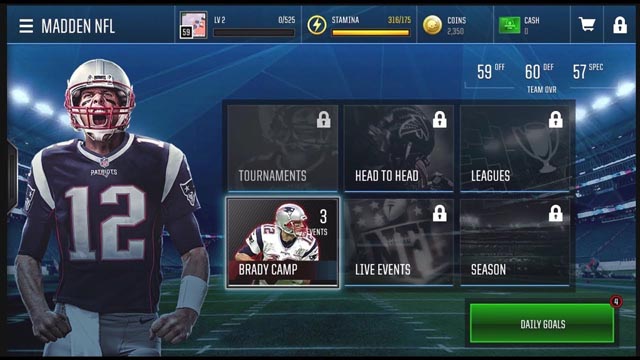 We mentioned before that stamina was no longer part of Madden NFL Overdrive. This is true for
Live Events
as well. However, every live event will have a rotating schedule that will allow it to be played once for big rewards.
You can earn the ability to repeat Live Events via
Blitz Tokens
, which are earnable from playing games of Overdrive Head to Head.
Of course, it wouldn't be Madden NFL Overdrive if we didn't change one other
key system from last season: training
.
Last season, training allowed you to upgrade every player in the game a certain number of
OVR levels
, increasing their ratings along the way. Now, every player is still trainable, but only Captains will see their ratings increase. Instead, training your players will add to your team power, which, in a game of Overdrive head to head, will be compared to your opponent's power. Whomever has the most power will receive an OVR boost to their entire team for the duration of the match.
We believe that this new structure will be much easier to understand and give you control over how you build your Ultimate Team. The path to obtain players and upgrade your roster has never been simpler, and the options are endless.
5mmo.com
will update the newest information about the hot games and provide the
Cheap Madden NFL Mobile 19 Coins
with
100% secure transaction and satisfactory service
at anytime. So if you have any needs, please come to 5mmo.com.