Madden NFL 19
has released for fans for several days. As one of the most popular mode in Madden NFL 19,
Madden Ultimate Team
has become a big feature of Madden and increasing fans are attracted by it. This year, MUT is getting some changes to make the game mode more accessible for everyone. By the way,
5mmo.com
is a web which continuously pay attention to the newest information about Madden and hot games. So if you want to know more information about games, 5mmo.com is a good place for you to go.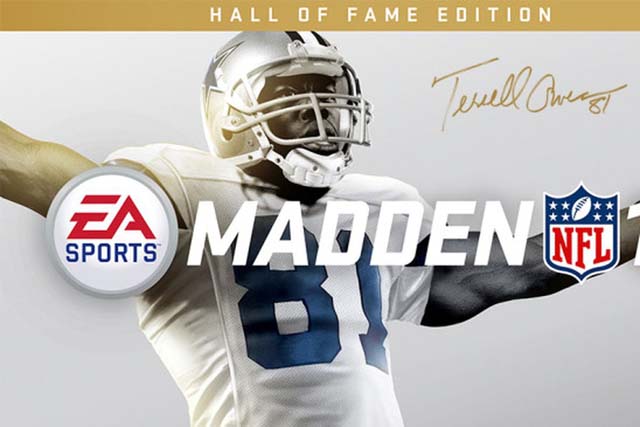 This card-collecting mode lets you acquire and upgrade players for use in real competitive games. A big part of the mode is upgrading your cards and finding better players either through packs, solo challenges, or the auction house.
Going into this year's MUT, the player upgrades have been entirely overhauled. Whereas last year in Madden 18 Ultimate Team you had to upgrade players through earning as many
Team Tokens
as possible, this year you can upgrade players through a new currency called Training that exists for the sole purpose of upgrading instead of moving cards in and out of collections. You can apply those upgrades by looking at the cards themselves, making it a far less painful experience compared to the menu hopping that we used to have.
In Madden 19, you don't have to go into a page separate from the players in order to upgrade them. If you simply hover over a player card and press
X/Square
, you can then jump straight to upgrading that player card.
You earn Training primarily be quick-selling items you don't need anymore, according to
EA Sports
. For a full walkthrough of how to earn this new currency quickly for your Madden Ultimate Team, make sure to check out our
MUT 19 Training guide
.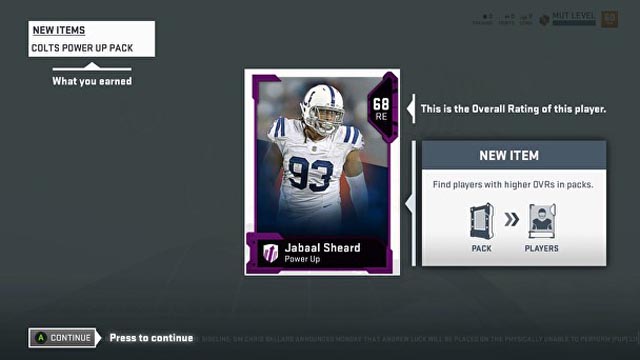 So, how do you go about earning Training to upgrade players? We're definitely still in the early hours of MUT 19 so far, but as of right now, it looks as though you primarily earn
Training
by quick selling unwanted player cards.
Nearly every time you upgrade a player card using Training, you'll increase their attributes, as well as their overall level. For example if we put 4 Training into
Leonard Fournette
, you can increase his overall level from 68 to 70 overall. Put in some more Training to unlock the next level for Fournette, and you can unlock the option to customise his
Scheme Chemistry
.
As we all know, now we have full access and visibility into all the upgrade options that player has. Also note that some Tiers require Training while others require a specific item. Navigating through the different tiers will also show you what that player's new ratings will be every step of the way.
You can keep upgrading a standard player card with Training, until they reach a maximum of
92/90 overall
. The amount of Training required to level up a player increases as you ascend levels, but once you've upgraded a player using Training, you won't be able to sell them in the
Auction House
. By the way, if your coins are not enough, 5mmo.com also provides
Cheap Madden NFL 19 Coins
with secure and fast transaction and unprecedented discount.
Other MUT changes include weekly solo battles and daily challenges that will give you nice coin, experience, and training bonuses for defeating
CPU-controlled teams
, the ability to play three-versus-three mode against the CPU, and streamlined player lineups to ensure everyone on your team contributes to your overall chemistry.