NBA live 19 has been underway for nearly two month. One great highlight of the new game is that you can create your own player, build your own squad and fight for dominance in various game modes, such as
Court Battles, The Streets
. In addition, this year, NBA Live 19 introduces
female character customization
. There is no physical attribute difference regarding with gender. So you can build a team of mixed gender in NBA Live 19 and lead them to win the great glory. To create suitable players and dream team, you have to understand the
new Icon system
in NBA Live 19.
In the previous NBA Live series, users create players based on
Playstyle
. This year, NBA Live 19 is creating a more authentic, all-encompassing system called Icon System to provide gamers with wider strategy options and more meaningful deepth in the game's customizable mode.
5mmo.com
is one of the best game currency store online, where you can get NBA Live 19 Coins at the cheapest price online.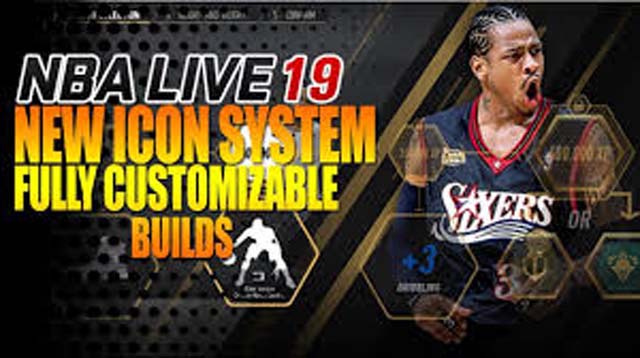 In the new Icon system, you can enjoy a fully customizable experience. You can mold some greatest player by incorporating the skills, abilities and personalities of both current and retired superstars. After you have created a player, all you need to do is to progress down Icon Path which give you unique ability upgrades, skill boosts, and even exclusive gear for developing your player. On The Icon Path, there are four aspects which you can work on to upgrade your players. Buy
Cheap NBA Live 19 Coins
at 5mmo.com, where yo can make a fast, safe order. They are Icon System,Trait System, Skill System and Signature Ability System.During the game, as you follow Icon Paths to acquire unique abilities, upgrades, boosts and exclusive gear. There are some terminology:
Icon Ability: Exclusive gameplay boost that can only be experienced by equipping the Icon.
Icon Skill: A particular Skill that is only available within a Playstyle by equipping the Icon
Icon Boosts: Rating boosts, which are specific to an Icon.
Icon Unlocks: Animation, gear, and boosts that are only unlocked by playing with an Icon.
Icon Path: A Leveling path that includes all upgrades and unlockable items.
Icon Ability Upgrades: Found on the Icon Path, these are three decisions to signify how you want to upgrade your Icon Ability.
While there are still some adjustments, traits and skills have for the most part remained the same. Traits and Skills have largely stayed the same. stemming from five Playstyle Skills, one Hero Skill, and three Traits, and here they are
Two Primary Skills, which have the highest skill caps (95)
Three Secondary Skills, which have a lower skill cap (86)
One Hero Skill, which has an intermediate skill cap (88)
Three Trait Slots, which contain Traits that can be swapped out before and after games. For more specific details, you can check the video below.
All of them and much more work together to allow you to progress with rewarding outcomes. There are three Slasher styles offered, then there will be three Wing Shooters, and two Rim Protectors before its release. Right now, it seems that NBA Live 19 has revealed more Icons and Playstyles, as well as the player archetypesfor players to play with!