With Rainbow Six Siege going from strength to strength, it becomes one of the world's most popular online shooter games. Unfortunately, since Rainbow Six Siege' initial release,
Terrorist Hunt mode
has always been viewed as an afterthought. In the mode, players can earn XP and currency by participating in solo/co-op challenges against AI foes. However, many fans are unhappy with the overall progression system of a typical Terrorist Hunt match. Besides, the throttled rate at which
XP and currency
is earned,Terrorist Hunt's barebone nature and the lack of support of Unisoft all make it clear that Terrorist Hunt mode needs a host of tweaks and adjustments to become a popular game mode and other players are expecting the game mode can transit into a more competitive
PvP mode
.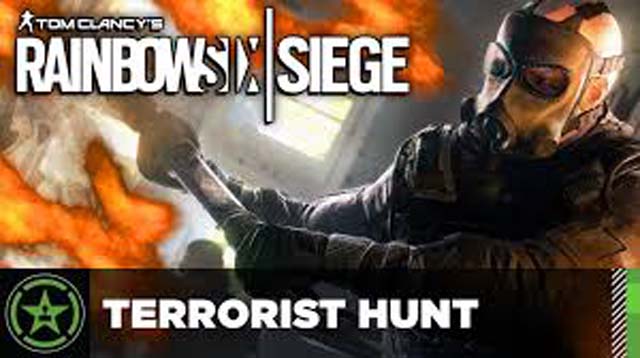 Terrorist Hunt mode is the classic Rainbow Six co-op mode, where five players team up online to face waves of AI-controlled enemy combatants across 11 world locations and several game modes.
5mmo.com
is one of the best game currency store online, where you can buy
Cheap R6 Credits
at the cheapest price online. Terrorist Hunt currently features four different game mode variations including Terrorist Hunt Classic,Protect Asset,Hostage Extraction and Disarm Bombs. Each features three difficulties that increase the stakes of each mode as well as a number of enemies. They are Normal, Hard, and Realistic.The difficulty modes affect enemy precision, damage, and Operator health on revival. Enemy behaviors also change with increasing difficulty: on Hard games, enemies sometimes guess-fire through walls and flank Operator by going outside; on Realistic games, both behaviors become much more aggressive. The following video shows you what realistic mode looks like.
There are many Siege players using Terrorist Hunt as a way to warm up before diving into competitive matches, though given hoe the mode functions,even using it purely as a warm-up tool isn't without its frustrations.
5mmo.com
is one of the best game currency store online where various R6 Digital Content is provided. Many Siege players hope that there could be a way that players can play a different offline Terrorist Hunt mode rather than doing the situations. As unfortunately as it is to say, it seems that Unisoft won't make any significant changes to Terrorist Hunt.
A user CSwithNoXP puts a thread that lay out the following issues that prevent Terrorist Hunt mode from being the handy and efficient training tool and call for a better Terrorist Hunt mode.
Having to watch out for pre-placed Nitro Cells and Barbed Wire can be a pain when a player wants to just run in and quickly warm up their aiming reflexes. Even worse, there' s no option to disable such hazards.
Being forced to watch an unskippable kill cam of the AI enemy who killed the player upon every death is aggravating since it drags the mode' s pacing down to a crawl. Players would much rather be able to quickly reload the scenario they died in and not have to sit through a kill cam and/or a loading screen.
The AI enemies oftentimes hunch over after being shot, a behavior which isn' t performed by other players' avatars in Siege' s competitive modes. This makes honing your headshot skills much harder while playing Terrorist Hunt matches.