FIFA 21 Summer Heat promo: Release Date, Cards, SBC and Free Reward Packs in FUT 21 Summer Heat promo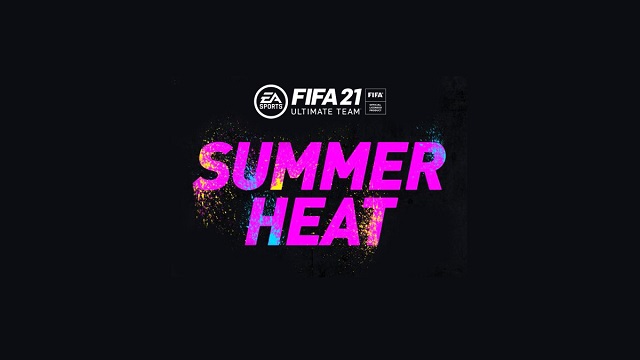 The Summer Heat promotion is expected to be held at FUT 21 from June 18th and will continue until July 29 at FUT 21. This short article is going to talk about the release date, Cards, SBC and Free Reward Packs for FIFA 21 Summer Heat promo. If you are interested in, please keep reading.
What Is Summer Heat?
Summer Heat offers players a chance to gain players they may have missed out on previously in the season. This will include fan favorite SBCs and upgradable objective players. Dedicated FUT fans will also get login rewards for playing the game as well as a new structure to Weekend League rewards. Potentially with a featured team and special "moments" cards to celebrate big moments from past seasons - earnable via objectives and SBCs.
When was Future Stars be released?
In the past two seasons of FIFA, the Future Stars promotion began after Team of the Year. Where Team of the Year celebrates the best players in the world, Future Stars attempts to identify the players who could be the biggest names on the planet in a few years. Jadon Sancho and Vinicius Jr were among the Future Stars in FIFA 19 while Joao Felix and Mason Greenwood were chosen for FIFA 20. These Future Stars receive huge ratings upgrades and can be among the best players in the game when they are released. The first of this year's Future Stars squads was released on February 5, with the second team added a week later.
Summer Heat FIFA 21 cards
Last year, the promo brought a handful of new cards of its own through Squad Building Challenges, but most of the focus was put on re-releasing some of the best promo cards from FIFA 20. That would be a pretty simple thing for EA to re-do again this year, especially as players find themselves with plenty of coins left over, with nothing really in mind to do until the new game releases.
Free Reward Packs
Throughout the Summer Heat event, eligible users will have the opportunity to claim free reward packs based on their engagement with FUT 21. Users will have the entire duration of Summer Heat to log in to FUT and claim their reward packs if they have qualified for this.
Here is the list of rewards you can receive based on your past FUT 21 engagement:
·9 – 60 Session Days – Reward: Jumbo Premium Gold Pack
·61 – 147 Session Days – Reward: Prime Gold Players Pack
·148 – 234 Session Days – Reward: Rare Mega Pack
·235+ Session Days – Reward: Ultimate Pack
There will be also two additional opportunities to earn rewards based on how many times you login over the course of the FUT Summer Heat event.
These rewards will be determined based on how many Session Days you play FUT during the following date ranges:
·Period #1: June 18 to June 29
·Period #2: June 18 to July 13
During Summer Heat event, there are special rewards and Summer Heat players available to redeem by completing Summer Heat Squad Building Challenges. These challenges are available for a limited time. If you want to get these rewards and players, just take your time! By the way, if you need FIFA Coins, just come to 5mmo.com and you will find the best place to buy
FIFA 21 Coins
safely and legitly!