Genshin Impact Weapon Tier List: Best & Strongest S Rank and SS Rank Swords Introduction
What is the best sword in Genshin impact? What is the strongest Swords in Genshin impact? This article is going to list the S Rank Swords in Genshin Impact. If you are interested in, please keep reading.
Summit Shaper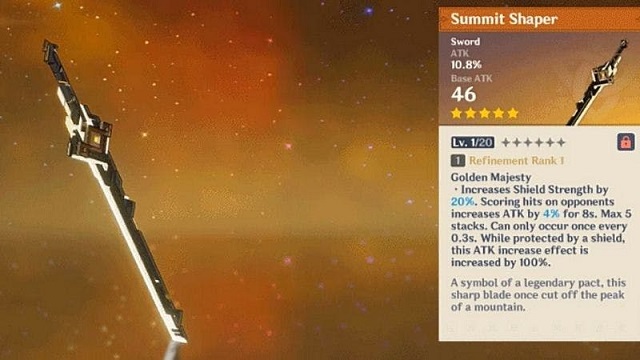 Summit Shaper is the seconds best sword in Genshin Impact, this sword deals up to 46 base Attack Damage(level 1) and it passive increase Shield Strength and ATK.
Aquila Favonia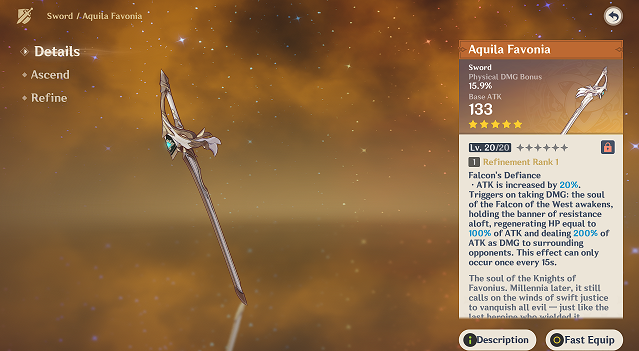 Among swords,has the highest Base ATK. Restores health upon receiving damage that scales on the ATK of the character and deals AOE Damage to enemies around you.
Primordial Jade Cutter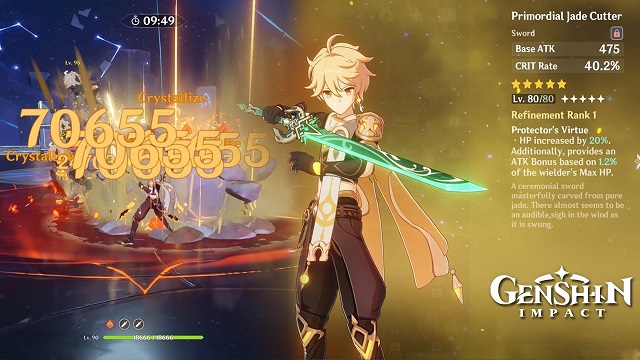 HP increased by 20%. Additionally, provides an ATK Bonus based on 1.2% of the wielder's Max HP.
Sacrificial Sword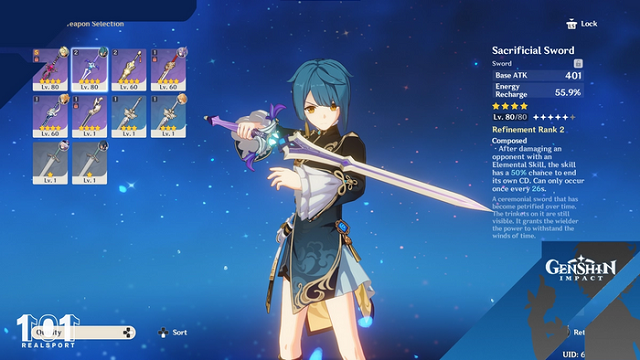 After damaging an opponent with an Elemental Skill, the skill has a 40% chance to end its own CD. Can only occur once every 30s. Increases Elemental Skill DMG by 16% and Elemental Skill CRIT Rate by 6%.
Favonius Sword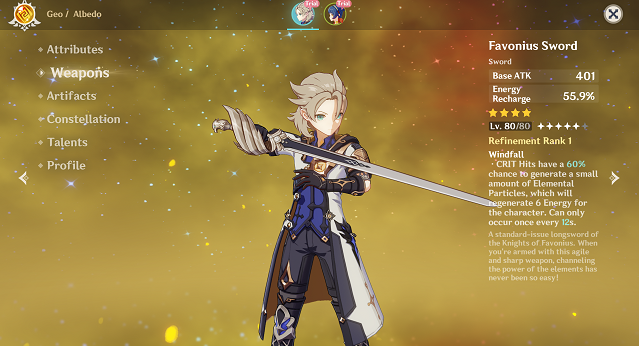 CRIT Hits have a 60% chance to generate a small amount of Elemental Particles, which will regenerate 6 Energy for the character. Can only occur once every 12s.
Skyward Blade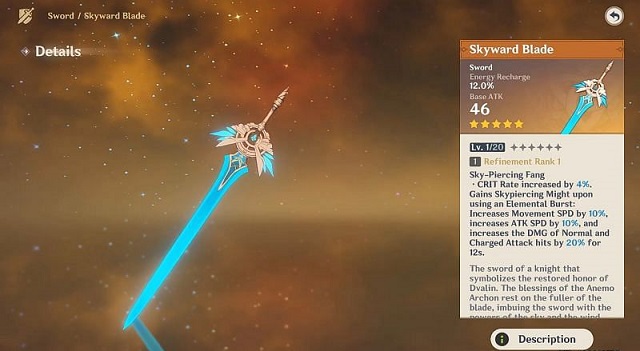 Passive – Crit Rate increased by 4% to 8%. Gains Skypiercing Might upon using Elemental Burst: Increases Movement SPD by 10%, increases ATK SPD by 10%, and increases the DMG of Normal and Charged Attack hits by 20% to 40% for 12s.
Prototype Rancour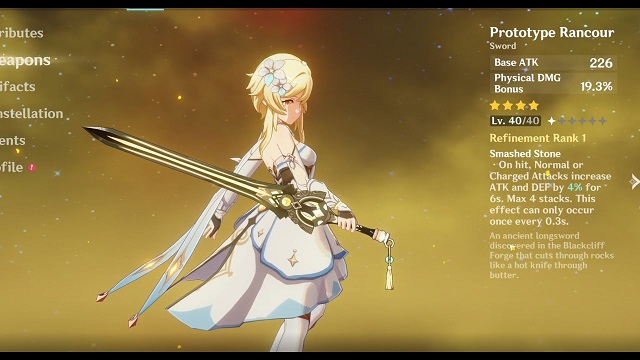 Rewarded at Adventure Rank 10, and can be Forged at the Blacksmith.
4 Star
ATK – 44
Provides a physical damage bonus
Passive – On a hit, Normal or Charged Attacks increase Base ATK and DEF by 4% – 8% for 6s. Max 4 stacks. Can only occur once every 0.3s.
If you are interested in these 5-star 4-star weapons, you can find all of them at the reliable game store 5mmo.com with the cheapest price.
Genshin Impact Accounts
for Sale with powerful weapons and strongest characters, purchase with instant delivery now!