Shadowbringers is finally here! To celebrate the release of Shadowbringers, Shadowbringers, Square Enix are announcing a new screenshot sweepstakes -Become the Darkness Screenshot Sweepstakes,
where players will take adventurers with capturing screenshots of their character's transformation from Warrior of Light into Warrior of Darkness. Below, 5mmo.com will be walking you through everything you need to know about the new screenshot sweepstakes.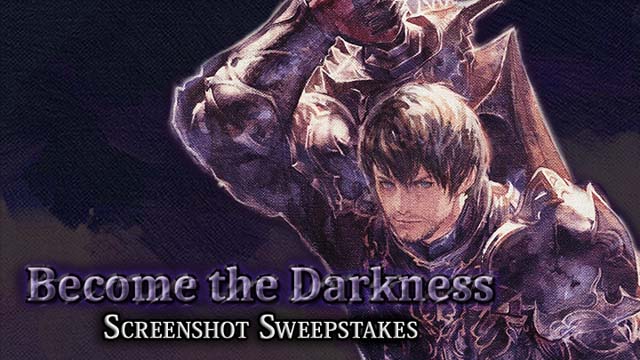 Entry Period
Friday, July 12, 2019 at 12:01 a.m. (Pacific Time) through Friday, July 26, 2019 at 7:00 p.m. (Pacific Time)
Theme
With the release of Shadowbringers, we encourage Warriors of Light to showcase their transformation into Warriors of Darkness.
How to Enter
- Capture 2 screenshots that follow the established theme.
- Follow the official FINAL FANTASY XIV Twitter account.
- Submit your entry on Twitter while following the official sweepstakes rules.
Be sure to include the following information when submitting your entry:
- Two (2) required screenshots depicting your character shifting from the light to darkness.
- The #FFXIV hashtag
- The hashtag #WoDSweepstakes
- An "@" mention to @FF_XIV_EN
- Your full in-game character name and World.
*Please be sure to carefully provide the correct spelling of your character's name and World. If we cannot confirm your character's name and World using the information provided (for example: because of a misspelling in your character's name and/or World, because of a character name change / World change, etc.), the entry will be invalidated.
- Comment (optional)
- Your selection from the available in-game prize list below.
Prizes
The 100 total winners will each receive one in-game item of their choice from the items below:
Gaelicap
Noble Barding
Mandragora Choker
Ahriman Choker
Bluebird Earring
Scarf of Wondrous Wit
You must abide by the following rules and guidelines when creating and submitting your entry:
• Entries cannot feature multiple characters in each screenshot. Only your character should be depicted.
• Entries cannot be edited after submission.
• Entries must be your own screenshots.
• You must read, agree to, and comply with the Official Rules below.
Winner Selection
The FINAL FANTASY XIV Community Team will select one hundred (100) eligible winners through a random drawing from among all entries.
Eligibility
You must be a legal resident of the fifty (50) states of the United States of America, the District of Columbia, Puerto Rico, or Canada (excluding Quebec), have a valid North American Square Enix Account, and be over the age of 13 to enter.

FINAL FANTASY® XIV Become the Darkness Screenshot Sweepstakes Official Rules:
IMPORTANT! Please read the full rules before entering the "Become the Darkness" Screenshot Sweepstakes (the "Sweepstakes"). By entering the Sweepstakes, you agree to be bound by these Official Rules and represent that you satisfy all the eligibility requirements.
For more news and guides on gaming, stay tuned with
5mmo.com
, a professional online in-game currency store for
Cheap Final Fantasy XIV Gil
.