Recently, I see many posts in Anno 1800 community asking for
advice on preparing and doing 3 skull expedition
. Therefore, I made up this guide. Below are some notes you should keep in mind when preparing 3 skull expedition on Anno 1800: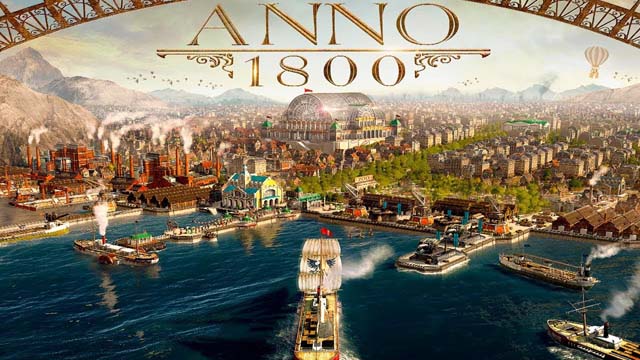 - Unless the mission is a naval power mission, don't use the battleship. Use the cargo boat as it has more total slots (8 vs 7). Pick up Anne's steamer when you can as it's the best.
- Take everything recommended by your captain plus other things like crafting, navigation (this one came in handy so many times). Use the best stuff you have stocked up (number, like 35 navigation is exactly how many % of chances of winning the event the item gives you, so you wanna be as close to 100 as possible). When you're about to die, just fall back or continue if you feel lucky and don't care about your ship and stuff it has with itself. Seek for items that give multiple bonuses. Strenght and faith to me are the hardest to gather.
- Prepare your best ship for as many outcomes as you can, as best as you can
You basically have it all so apparently you don't prepare well. You most likely wanna have stats at ~70% atleast. Having like 15% faith and, say, 40% navigation is quiet dangerous, instead i would sacrifice low stats item with another that pumps up other stats. You can click morale loss once or twice, it depends on your situation.
- Take specialists, that will maximize the needed trait for the given expedition (the traits get a checkmark on top if it does). Faith is very tricky to come by. The best faith specialist in the mid-late game I've found is the hat lady sold by isabel in the new world. She gives +35 crafting and +25 faith. I usually get 2.
Apart from that, always have navigation, naval power, healing, crafting and force at 50+. Take 50 tons of champage with you as rations, as it boosts diplomacy too.
If your specialists have a special trait, for example former pirate, some quests can be completed instantly.
Trading with pirates will also allow you to buy some great epic specialists. Lady Lu is especially good for expeditions because she has +45 medicine and is also both a pirate and woman, allowing her to auto-pass two different possible scenarios by herself.
- Fill the ship slots up with navigation/naval force equipment (or if you need diplomacy, buy a few letters from a npc, these can be slotted in ship slots.) Fill the rest of the slots with specialists of all sorts, focusing on the recommended attributes first. Leave on slot for rations, and take either champagne, or if you don't have that canned food.
Take myself for example, and here's how I do a successful 3 skull expedition:
I like to use a Cargo Ship rather than a Battle Cruiser. The BC has 4 item slots and 3 cargo slots. The item slots can only fit items and characters that are intended to be equipped in ships, whereas the cargo slots are more flexible as they can fit anything. There are plenty of items / characters that aren't meant for ships but that still give a significant expedition bonus.
The Cargo Ship has 6 cargo slots and 2 item slots, so you have a total of 8 slots (versus 7 for the BC) and a lot more flexibility. I feel that this greatly outweighs the difference in base expedition bonus that both ships get (Naval Power for BC and Navigation, but in lower amounts, for CS).
Items/characters that are rare (blue) or better tend to give better stat bonuses and morale boosts than filling up a slot with goods, so my default layout has the 6 cargo slots filled with 4 items/characters, 1 stack of extra rations (adjust depending on what the likely events will be) and 1 disposable stack of goods (which is tossed overboard in case I receive a valuable reward along the way).
With mostly epic or legendary items/characters, I can hit 70% morale and relatively easily deal with most events. However, when I first started getting 3* expeditions I didn't have as great a selection of things to load on the ship, so I stuck to 2* expeditions for a while to build up my item-stash.
During the expedition, don't forget that after each event you have the chance to cancel the expedition and return home. It sucks to be 3-4 events into an expedition and be forced to return without any loot, but it's better than losing ship and cargo. Adjust your strategy according to your risk appetite, but I tend to bail out if after an event the morale is at 20% or less (after counting the morale loss from continuing), because at that point the next event has a good chance to be fatal if I don't succeed.
Concludes my guide for 3 skull expedition. Hope this helpful.
Stay tuned with
5mmo.com
,a professional online in-game currency store for selling
Cheap Anno 1800 CD Keys
.