Hi, Fortnite fans,
Fortnite John Wick Event is coming to Fortnite soon!
Recently, players noticed that this master hitman's home showed up in Paradise Palms with Fortnite v9.01 patch. According to some leaks,
it seems that a limited-time mode with his name will soon be added to Battle Royale, along with a new John Wick skin variant and new challenges.
Here
5mmo.com
put together everything you need to know about the possible John Wick Event. So, be sure to read on.
Fortnite John Wick Event
The John Wick, the main character in Chapter 3 – Parabellum movie which is set to release on Friday, May 17th in the United States and Europe. In the movie, he is a bloody killer. He is known for general capacity for killing, and speculating that—in addition to the roughly, oh, million bad guys he murders over the course of his three feature films—he could also take down everyone from the Predator to God to Dracula. It seems that Fortnite is going to holding a John Wich event to celebrate the release of the movie.
So, what will the upcoming John Wick Event look like? You can get some clues form official description from Epic Games:
"The High Table has opened a new contract. You're tough but not unstoppable, if you are eliminated three times you are out for good. Stay alive and collect gold tokens by eliminating the other bounty hunters. The first team to reach the required token count wins, but be careful how far ahead you get – token leaders are marked on the map for all to see."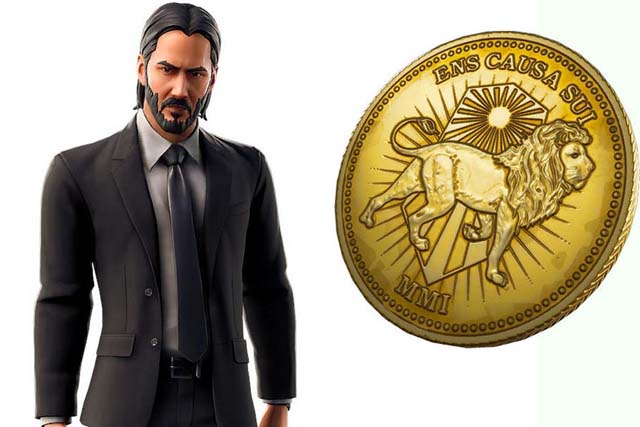 John Wick Skins, Glider and Wrap
Thanks to dataminer Lucas7yoshi who has found the John Wick skins, as you can see in the image above, the John Wick skin features the suit and tie, modeled exactly after the original John Wick character played by Keanu Reeves. A damaged variant of the skin can also be found in the files. The base skin is expected to be obtained via the Item Shop with in-game currency V-Bucks. You can buy
Cheap Fortnite Top Up V-Bucks
at
5mmo.com
, a reliable, cheap and fast online in-game currency store. With a coupon code "
5MMO
", you can enjoy 3% off.
Data-mined text also references the rules of the limited-time mode, which tasks players to collect a certain number of tokens. In addition, a John Wick Glider and Wrap can also be found in the files, but what they look like is currently unknown. Players can earn the new skin, and other cosmetics as rewards from the Fortnite X John Wick "Wick's Bounty" limited time mode.
Jhon Wick's Bounty Challenges
As part of the John Wick LTM, there is also a new bunch of "Wick's Bounty" challenges which tasks players to collect a certain number of tokens. You can see a full challenges list below.
Those who are leading the coin hunt will be marked on the minimap, which is part of the directive to kill other bounty hunters. Three eliminations puts a player out of the game for good. Lucas7yoshi also found mention of the Continental Hotel, the lodging that serves as neutral territory/ base of operations for Wick and the movie's international network of badasses.
Complete Any 5 Challenges to unlock the reward
Win a match of Wick's Bounty
Play matches of Wick's Bounty
Collect Gold Tokens
Collect Gold Tokens in a single match
Deal damage with the Combat Shotgun
Deal damage with the Tactical Assault Rifle
Stay tuned to 5mmo.com for full Fortnite coverage, including news, leaks, and more! If need Cheap Fortnite Top Up V-Bucks, you can also visit our website.