Fortnite New Weapon Guide: How to Get Prime Shotgun in Fortnite Chapter 3 Season 3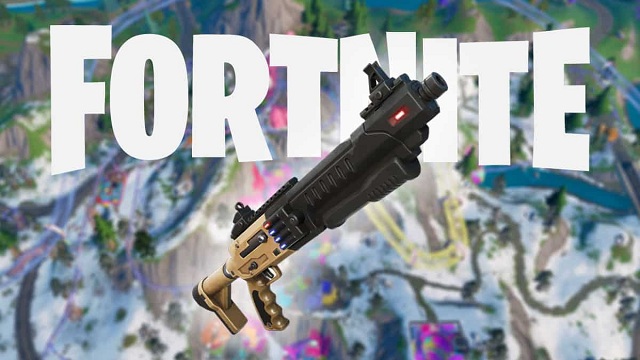 What makes Fortnite attract a large amount of players all over the world? Fortnite provides the unique battle royale experience for players and the continuing update of weapons or activities always appeal players to join in. Nowadays, Prime Shotgun is coming in the latest version of Fortnite. Players are curious about this new weapon and want to know how to get it in Fortnite. If you want to unlock some rare characters in Fortnite, you can use
Cheap Fortnite V-BUCKS
to get them in nice prices from the shop.

What's the Prime Shotgun?
The Prime Shotgun is a newly introduced weapon arriving in Fortnite Chapter 3 Season 3 in the v21.30 update. This weapon is a semi-automatic shotgun that deals massive damage when reloaded with a burst fire spread of nine bullets which comes in various rarities, including the following listed below:
Common Prime Shotgun
Uncommon Prime Shotgun
Rare Prime Shotgun
Epic Prime Shotgun
Legendary Prime Shotgun
Mythic Prime Shotgun (only available through Creative Mode)
How to Find Prime Shotgun in Fortnite
Fortnite's new Prime Shotgun joins an increasingly dynamic array of shotguns in the game, boasting some rather unique characteristics.
The biggest appeal of the new weapon is that its first round deals 1.5x damage, with the remaining three rounds in its clip dealing a consistent rate of damage. With a damage range of 76-96, keeping the Prime Shotgun, well, primed is a good idea.
Players can find the Prime Shotgun anywhere where regular loot spawns. That means that players hungry for this new weapon will need to go to places with a wide variety of loot spawns. Big POIs like The Daily Bugle, Reality Falls, or Tilted Towers have a lot of different areas for loot to spawn, meaning there's a higher chance you'll find a shotgun there.
Players can see if they're fully loaded by the ammo counter and the shotgun's light display. Prime Shotguns can be found on the ground, in Chests, Supply Drops, Reality Saplings, fishing, and sharks.
How to Use Prime Shotgun Effectively
Regardless of which rarity you're carrying, the Prime Shotgun will always sport a fire rate of 1.05 and a reload time of 4.5 seconds. And while the gun only comes with four shots per magazine, it has a unique mechanic which increases the damage of your very first shot any time you have a full magazine.
Due to the extra damage dealt by your first shot, there is a bit of strategy involved with using the Prime Shotgun, as you'll have to decide whether you have time to reload that shot to get the damage bonus again or if you should simply keep firing away in hopes of downing your opponents with your last three shells. Ample use of cover can give you a bit of space if you want to go for the former and dish out the most damage per shot, but considering the solid overall damage of subsequent shots, it's not generally necessary.
Despite its limited magazine size, long reload time, and weird damage-dealing quirk, the Prime Shotgun is a beast in combat. Given its effective range and high damage, the weapon is perfect for pushing opponents back during a gunfight.
If the player can fire, reload, and fire again, the damage output will be maxed out every time. This will give them an enormous edge in the fight. If they are able to get close enough to land a headshot, the 1.6x multiplier will come in handy.
There will be also other good items introduced into the latest version of Fortnite. Like beautiful skins, players can
Buy Fortnite V-BUCKS
to get them for your characters and show them off in the matches. Beautiful skins will make your character attractive on the island of Fortnite.