Genshin Impact is developed and published by miHoYo, which is a fantasy open-world action role-playing video game. It was released for Microsoft Windows, PlayStation 4, Android and iOS on September 28, 2020. Before you jump into the fantasy world of Genshin Impact, here is everything you need to know first.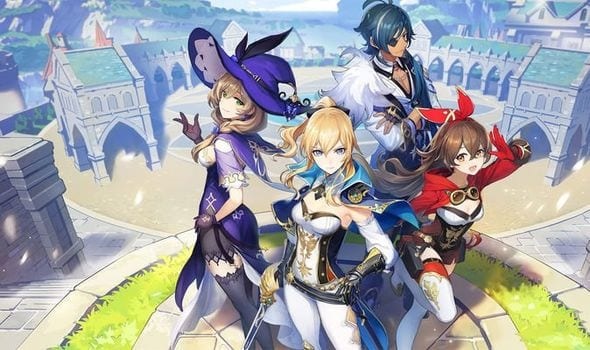 Genshin Impact is often referred to as the "breath of the wild clone". Actually, Genshin Impact has a lot more going for it upon closer examination, and it certainly seemed at a loss at first. So, we are here to make the transition to the world of Teyvat smoother and to make sure you know what you should focus on to ensure you can take advantage of the game early in your work.

What is Genshin Impact?
Just in case the art style caught your eye but you're not even sure what kind of game Genshin Impact is, let me break it down for you in simple terms. Genshin Impact is a free-to-play open-world action RPG with a Gacha (summoning or pulling heroes and items at random) system. If you've played mobile games like Puzzle & Dragons, Final Fantasy Brave Exvius, Fire Emblem Heroes, or even developer MiHoYo's previous game Honkai Impact 3rd, then you basically know what a Gacha system is, whereas you use currency, premium or otherwise, to summon hero units at random to add to your roster.
Unlike those games where those heroes are usually used as part of a squad, and sometimes even simply a picture like in the case of Puzzle & Dragons, each of the 18 heroes in Genshin Impact are fully playable characters with their own movesets, powers and elements.

Cross-play and cross-progression
Before we get into the beginner's guide portion, I do want to mention that the game is currently available to play on PC, PS4, Android and iOS, with full cross-play between all devices. The game does support cross-progression too but only between PC and mobile. PS4 has its own account system which means you won't be able to hop back and forth between the PS4 and other platforms.
Genshin Impact released September 28th, give us a few days to gear up our accounts and start farming mora. There are three important currencies in the game, including Genshin Impact Genesis Crystals, Primogems and Mora. Gearing up accounts is always time-consuming and tedious. Here you are highly recommended to buy it from a reliable online game store, 5mmo.com. Genshin Impact Account service is a virtual account full of Genesis Crystal and Primogem, which ensure you can continue to evolve and offer new challenges and adventures. We, 5mmo.com are a professional retailer dedicated to game services, such as game accounts, items, packages and etc. We provide the lowest price, safest transaction, and quickest delivery for our players.
Genshin Impact Genesis Crystal Accounts
for Hot Sale at
5mmo.com
, real stock, cheap, safe & fast. 24/7 live chat is available! Welcome!