Genshin Impact Mika Build Guide: How to Select Best Weapons and Artifacts for Mika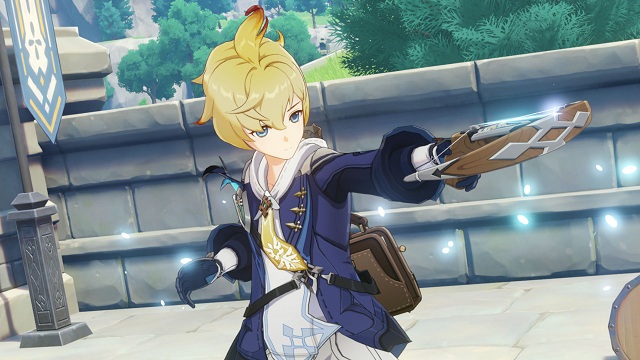 In Genshin Impact 3.5 version, players are all excited about the new characters in the latest version. One of the new characters is the four-star Cryo character called Mika. As players get this new character for their team, they want to know how to build this character. We are going to tell you how to select best weapons and artifacts for Mika in Genshin Impact 3.5 version. Players can get
Cheap Genshin Impact Genesis Crystals
to unlock good weapons or items for Mika in the game.
How to Select Best Weapons and Artifacts for Mika in Genshin Impact 3.5
Best Weapons for Mika in Genshin Impact 3.5
Favonius Lance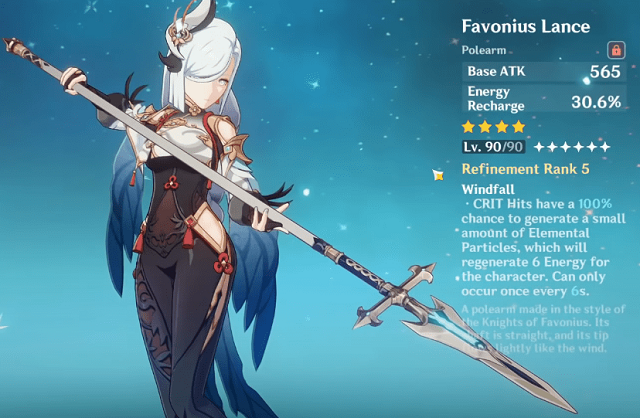 Favonius Lance is the perfect pick for Mika's support Healer role. It's a 4-star weapon that players can equip with the new Mika character.
Weapon Attributes: CRIT hits have a 60/70/80/90/100% chance to generate a small amount of Elemental Particles, which will regenerate 6 Energy for the character. It can only occur once every 12/10.5/9/7.5/6s.
The stats mentioned above can be enhanced by upgrading Mika's signature weapon, Favonius Lance. If you're unable to obtain this weapon, we suggest pairing Mika with Engulfing Lightning
Black Tassel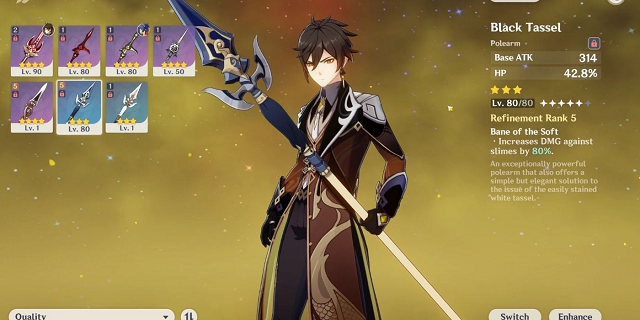 Increases DMG against slimes by 40%/50%/60%/70%/80%
Although this might seem weird for a best-fit weapon for Mika, it's really not. Yes, the increased damage against slimes is pretty useless. However, you are using this spear because of the Bonus HP% it gives Mika. The Black Tassel gives a maximum of 46.92% Bonus HP at level 90, which will go a long way in improving the heal of his Elemental Burst.
Staff of Homa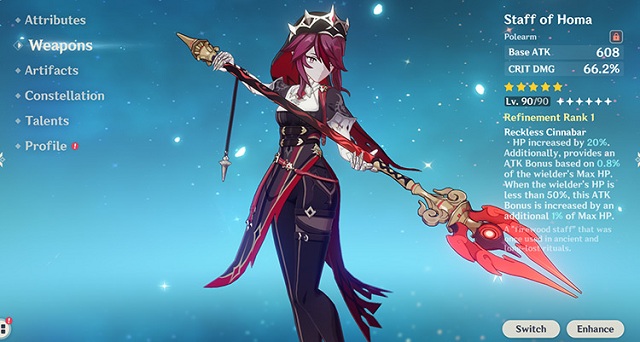 HP increased by 20%/25%/30%/35%/40%. Additionally, provides an ATK Bonus based on 0.8%/1%/1.2%/1.4%/1.6% of the wielder's Max HP. When the wielder's HP is less than 50%, this ATK Bonus is increased by an additional 1%/1.2%/1.4%/1.6%/1.8% of Max HP.
If you want Mika to deal a little bit more damage as well, then the Staff of Homa is a good alternative. The increased HP in the staff increases the amount of healing Mika can deal with his Elemental Burst, while also dealing a little bit more damage when using his Elemental Skills. However, this may be a little sub-optimal, as it would be better to give this staff to someone else who can utilize its damage bonus better.
Best Artifacts for Mika in Genshin Impact 3.5
4-Piece Ocean-Hued Clam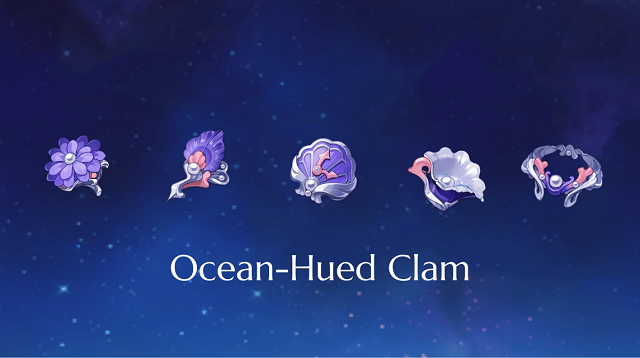 2-Piece Bonus: Pyro DMG Bonus +15%
4-Piece Bonus: When the character with this artifact heals a character in the party, a Sea-Dyed Foam will appear for 3 seconds, accumulating the amount of HP recovered from healing (including overflow healing).
At the end of the duration, the Sea-Dyed Foam will explode, dealing DMG to nearby opponents based on 90% of the accumulated healing. (This DMG is calculated similarly to Reactions such as Electro-Charged, and Superconduct, but is not affected by Elemental Mastery, Character Levels, or Reaction DMG Bonuses).
Only one Sea-Dyed Foam can be produced every 3.5 seconds. Each Sea-Dyed Foam can accumulate up to 30,000 HP (including overflow healing). There can be no more than one Sea-Dyed Foam active at any given time. This effect can still be triggered even when the character who is using this artifact set is not on the field.
Tenacity of The Millelith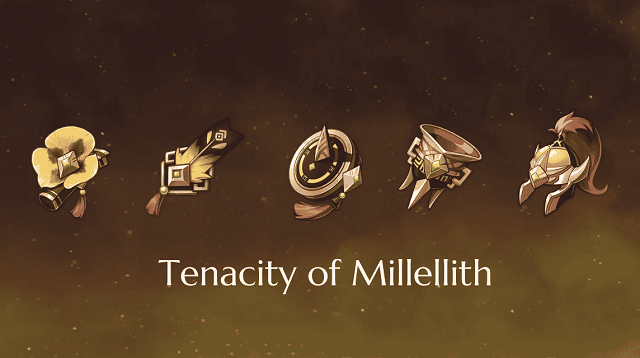 2 Pieces: HP +20%
4 Pieces: When an Elemental Skill hits an opponent, ATK is increased by 9% for 7s. This effect stacks up to 2 times and can be triggered once every 0.3s. Once 2 stacks are reached, the 2 set is increased by 100%.
If players expect to build the best Mika in Genshin Impact 3.5, you can consider the guidance and select the best weapons and artifacts for Mika. In order to level up Mika quickly, you can
Buy Genshin Impact Genesis Crystals
to upgrade Mika fast and support your team deeply in the exploration.