Here Are All The Latest Details Of Apex Legends Season 1Battle Pass: Release Date, New Legends, New Modes, And New Cosmetics
Apex Legends has Just hit the market for only a month, and took the gaming world by surprise with
more than 50 million players across all three platforms all over the world
. while players have been racking up wins and gathering experience, they are also anxiously waiting for
arrival of the Apex Legends Season 1 Battle Pass
and wondering what it will bring us and when it will come out . To save you time, this article covers all the latest details of the Apex Legends Season 1 Battle Pass.
When Does Apex Legends Season 1 Battle Pass Release?

So far, Apex Legends hasn't confirmed its official release date, which should be revealed in the days ahead. However, rumor has it that Season 1 is set to kick off on March 12. on this day, we will see the first Apex Legends Battle Pass release for purchase on all platforms including PS4, PC and Xbox. As for the confirmed release date of season 1, stay tuned to 5mmo.com and we will be the first one to inform you all the latest. Besides, our website also offer Cheap Apex Legends Coins, with which you can unlock exclusive legends and wear your characters with fancy cosmetics. Moreover, with coupon code "5MMO", you can enjoy addition 3% off when you buying. So, have it try!

What To Expect From Apex Legends Season 1 Battle Pass?

If you have played Fortnite or PUBG, you must be familiar with battle pass concept. In Fortnite, you earn experience points and V-Buck to level up and unlock exclusive skins. Likewise, in the Apex Legends, you have to earn experience points and Legend Tokens , the free currency in the game to rank up from tier to tier in search of additional rewards. . So far, we've already know that Season One content is set to come with new cosmetic rewards including character, weapon skins, banner cosmetics, quips, and finishers , new legends, new weapons and new loot for players to unlock.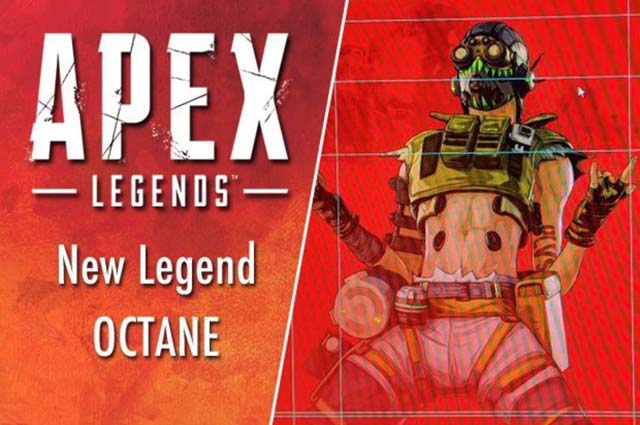 It seems that a new legend named Octane, will be one of the likely two new characters releasing as part of Season 1. The new legend seems to be the "High Speed Daredevil" who self-damages in order to move faster. According to a Reddit leak, Octane's skill set includes a health-restoring passive, a stat-boosting adrenaline needle, and a jump pad that can be deployed for any of Octane's teammates. To unlock the new legend, users have to buy them with Legend Tokens in the item shop once it comes out.

"You can unlock new characters in the store by collecting 12,000 Legend Tokens. Earn Legend Tokens by playing standard matches," a message from the studio confirms.

In addition, We will also likely get some sort of new mode to come along with season 1 battle pass: solos and duos modes have already been leaked, but there could just as easily be something a bit more outlandish. New modes likely won't be exclusive to the pass, but it's pretty standard to throw in some free content with new seasons in a game like this.

That is everything we've already know about Apex Legends Season 1 Battle Pass. For more news and guides on it, stay tuned to 5mmo.com.