Lost Ark Game Guide: How to Obtain And Complete The Second Awakening Quest in Lost Ark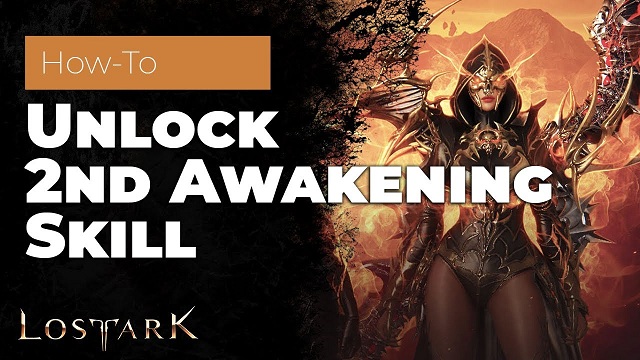 Players have spent a lot of time playing Lost Ark, and they have the same goal in the game, which is becoming the top players. In order to deal with the endgame content in Lost Ark, players are looking forward to unlocking the second Awakening ability. Because they are the most powerful abilities for your classes in the game. So, players are eager to know how to complete the second Awakening quest to obtain this powerful ability. This article will tell you the guidance about it. Additionally, players have access to unlock more crafting skills by using
Cheap Lost Ark Gold
, which will help players accumulate more crafting materials for weapons in Lost Ark.

How to Complete the Second Awakening Quest in Lost Ark
The second Lost Ark Awakening Quest comes much later in the game. You need to make it to Rohendel, which is in the far west of the map. However, this area of the mao is locked off from fresh level 50s. You need to get yourself to 400 item level, and you need to get to 4/7 pieces of the Ark to begin sailing.
You must travel to Roheldel in order to unlock the next Awakening Skill. To begin the quest, head to the Queen's Garden and pick up a mysterious letter. After that, you'll need to complete a number of different tasks in order to gain the talent. We know they're the purple quests, yellow quests at Facility X-301, and some Twilight Island quests so far. To obtain the ability, you should eventually be able to speak with Allegro at Promise Isle. After speaking with Allegro, open your mailbox and take the items inside. After that, you'll be able to use your second Awakening Skill.
The second Awakening Skill quest starts in Rohendel. To begin, you need a Gear Score level of 460 or higher and a boat that's at least level two. Without the upgraded boat, the Rohendel region and the rest of the western regions remain locked. Upgrading the boat is a quick process, though.
The quest to upgrade your boat takes place in Vern. Accept the New Ocean quest from the throne room in Vern, set your return point to Vern to make life easier, and after some back and forth to West Lutheran, you'll get the materials needed to upgrade.
Once you're into Rohendel, you can pick up the Strange Mail quest, a purple quest located next to the mailbox in Rohendel's main city and speak to an NPC called Mail Carrier Sentos. This will require you to sail to different islands, complete the Shushire storyline and more. This is one of the major storylines of T1 content, so it will take some time to complete. If you're wondering what your awakening skills are, we recommend you head over to the WePC Lost Ark hub and find a class guide.
Eventually, your journey will take you to a place called Facility X-301. You're on a mission to kill a creature called Tarmakum. However, the quest marker for this quest isn't where this enemy is; that is just the entrance to the dungeon where Tarmakum is. Talking to the Defective Product NPC will trigger a quest called Serviceable Condition which you will need to complete to continue on your journey. You'll be fighting a lot of robots and collecting parts to complete these quests.
Players may find that it is not easy to complete the second Awakening Quest in Lost Ark, you need to pay attention to the normal steps to achieve the goal. If players have problems in fighting against the giant bosses in the quests, you can
Buy Lost Ark Gold
to equip the suitable weapons or armor for your characters, which will reduce the pressure from the attack of bosses in combat.