On Monday,
the "Madden" team started to release the names of the "99 Club,"
which is a collection of the highest-rated players in the game. Rams defensive lineman Aaron Donald was the first player announced. On Tuesday they named the next player — Seahawks middle linebacker Bobby Wagner.
Per EA Spots, Wagner's ratings in Madden 20 include 99-rated Tackle and Pursuit, as well as 98-rated Hit Power, all the best in Madden NFL 20. Wagner has aleady been given the Unstoppable Force Superstar X-Factor, a new feature in Madden this year. known as "Shutdown." Check out his Superstar X-Factor and other abilities on the Madden 20 card below.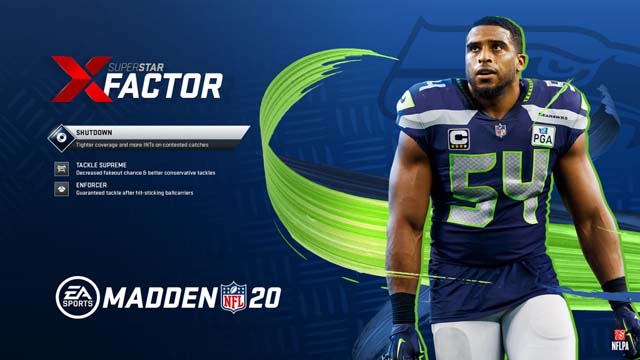 But it isn't terribly surprising, given his excellent excellence during his career. His 2018-19 NFL season included 138 combined tackles and 84 solo tackles. The 6-foot middle linebacker also had an interception which he brought back 98 yards for a touchdown, the first of his career.
Who else will join the Madden 99 Club?
On Thursday, a third defensive star joined them as Chicago Bears star Khalil Mack will be part of the Madden 20 club, with the fourth yet to be revealed.
Mack is certainly deserving of the recognition -- in his first season with Chicago, he forced 6 fumbles, recorded 12.5 sacks, and had an interception.
Per EA Madden's report, Mack brings a 97 rating for Power Moves, 95 for Pursuit, 94 for Tackle, and 94 for Jumping. Opposing quarterbacks and offensive players are always on notice as he's lurking on the gridiron. Check out his Superstar X-Factor and other abilities on the Madden 20 card below.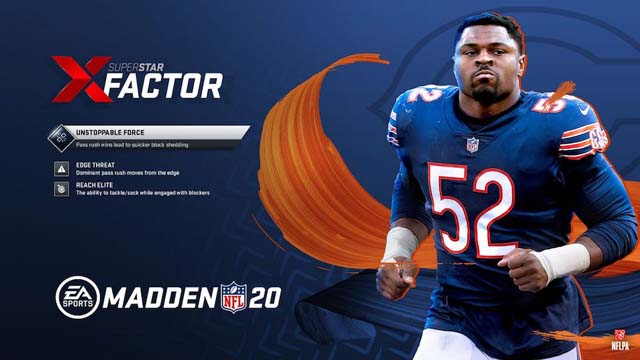 While there are various members of the league who could warrant a 99 overall selection, fans are expecting the final member of the club to be an offensive player on Friday. After that, fans will wait for the ratings reveals of other players. That should show how the NFL stars stack up and who the new ratings system might have hit hardest!
For more news and updates on Madden NFL 20, stay tuned with
5mmo.com
, a professional online in-game currency store for selling
Cheap Madden NFL 20 Coins
.