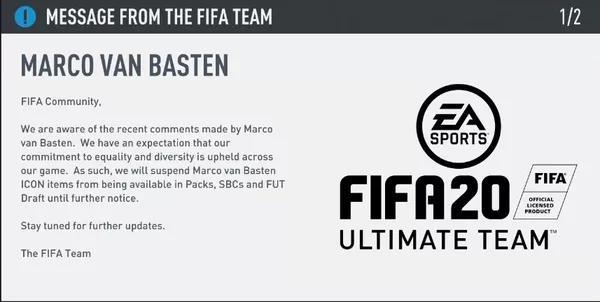 A few days ago, Dutch football legend Marco Van Basten was interviewed by a TV station after a Herakles loss to Ajax in the Netherlands. In the interview, Van Basten uttered a Nazi term "Sieg Heil", which caused great public dissatisfaction. Although Van Basten said afterwards that he was only joking and made a public apology, it was clear that the matter did not end there.
While "Sieg Heil" literally means "Hail Victory" in German, the Nazis used the phrase as part of their salute, and it is now a term synonymous with racism, fascism, and support for neo-Nazis.
He has since apologised, saying that he didn't want to make an offensive remark, just "ridicule" his co-presenters' foreign language skills (it's important to note that the Dutch and Germans have one hell of a rivalry when it comes to football). That hasn't stopped EA Sports from suspending van Basten from FIFA 20, where he was available as one of the game's legendary players.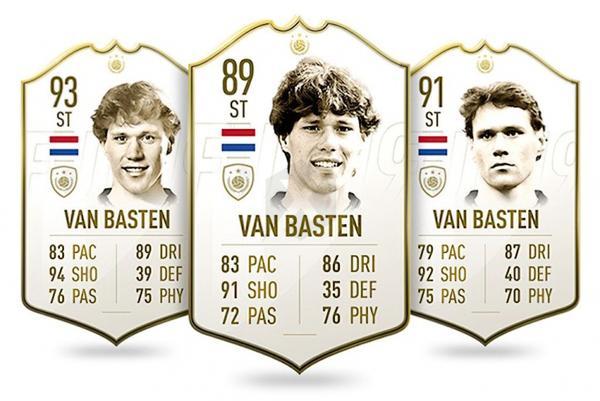 Today (December 4, 2019), the gaming company EA issued a statement saying that they would remove Marco Van Basten from its football game "FIFA 20". In the announcement, EA officially wrote: "We are aware of Van Basten's remarks. We want our commitment to equality and diversity to continue throughout, so we will remove Van Basten related matters from the game. "
Players who log in will receive a message from EA, shared by Twinfinite, explaining that van Basten is also no longer available in FIFA Ultimate Team packs, FUT drafts or squad building challenges.
Van Basten, 55, is an analyst for Fox Sports in Europe, played forward for the country's famed AFC Ajax club, won the Ballon d'Or three times as Europe's top football player, and helmed the Dutch national team when it made the elimination stage of the 1990 World Cup.
Fifa 20 was well received by critics and although fans had issues with its offline content, everyone will appreciate the game being regulated properly and keeping up to date with controversy. What the future holds for Marco van Basten remains to be seen, however, it looks like he won't be in any Fifa squads for some time. Marco van Baston's fans will hope he addresses his salute with a more detailed statement than the frivolous claim it was a "joke".
"FIFA 20" is now officially available on PS4, Xbox One and PC platforms.