NBA 2K21 Shooting Guide – How to Change Shot Meter & What did Shooting Hotfix Change
NBA 2K21 is a basketball simulation video game developed by Visual Concepts and published by 2K Sports, based on the National Basketball Association. It is the 22nd installment in the NBA 2K franchise and the successor to NBA 2K20. Since its release, it has received mixed review from fans. Game's shot meter is among the most popular complaints for NBA 2K21. The shot meter has gone through some changes, and this year's meter is smaller than normal, and has a much smaller green window that challenges player's timing skills. In this guide we'll explain where you need to go to change the shot meter and what did the Hotfix change in NBA 2K21!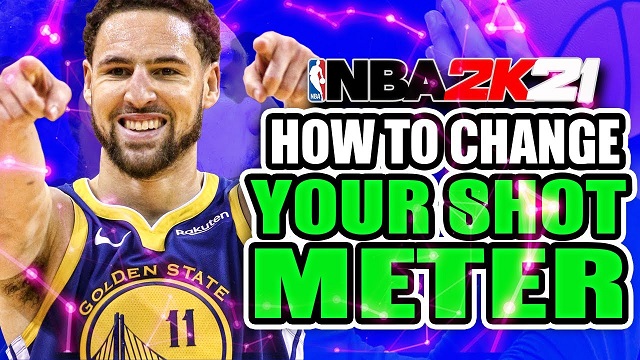 Where to Change Shot Meter Settings
You can change the shot meter settings in the controller settings menu. This can be found in the game's main title screen under the "Features" section. You can also change the shot meter options at other spots as well. During a game you can change the shot meter on and off by heading into the pause menu and choosing Options > Controller Settings. Just about every mode will allow you to change and edit your controller settings similarly.

What did the Hotfix Change
The NBA 2K21 shooting hotfix went live on 6 September, which means players can test out the difference now. 2K Games has adjusted the new shooting system for NBA 2K21. For most game modes and difficulties, NBA 2K21's shot meter is now much less punishing on timing, allowing for a bigger green window, and more accuracy on yellow shots.
This hotfix does not apply to The Neighborhood/The Park, however, and for those above All-Star difficulty. This means the shooting hotfix will ease the new shooting system for MyLEAGUE, MyTEAM, and MyCAREER players while keeping the pressure on for game modes in The Neighborhood.
Apart from the gameplay, The focus players are keeping an eye on is the use of NBA 2K21 MT Coins. NBA 2K21 MT can be used to unlock powerful players to build dream team better through customizing franchise and appearance. All in all, if you want to build an unbeatable team, you need amounts of MT, which can help you to buy players and packs. To enhance your adventure, you're highly recommended to
buy cheap NBA 2K21 MT Coins & Points
at
5mmo.com
. We, 5mmo.com, are a reliable online game store selling kinds of currency with the cheapest price, safe and fast delivery! Our overwhelming stock size gives us confidence that our prices are the lowest that you will find! Much experience in the business allows us to deal with all kinds of issues efficiently and confidently. More than 90% of our orders are completed in half an hour and we have the best after-sale service. NBA 2K21 MT Coins & Points for Sale at 5mmo.com, get ready for game!