Although Apex Legends has just been upon on us for a while, to provide more colorful experience and various selections for fans, it seems that there will be plenty of new legends headed to the hot game very soon. According to data miners, two possible future legends, seperately named, "Octane" and "Wattson", and some other legends will soon some to the game. Keep on reading for further details of the two legends.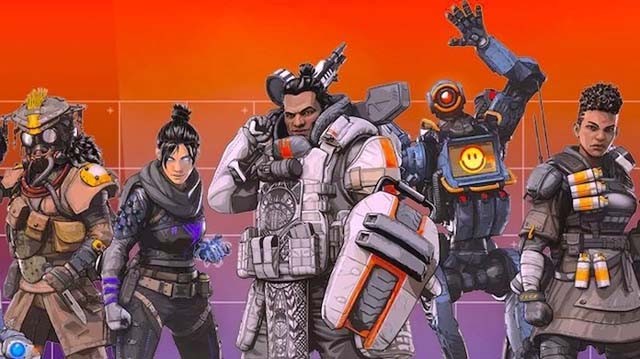 New legends: "Octane", "Wattson" And More

To have a quick look, the following is list of legends that may soon come to the game:

Octane
Wattson
Crypto
Husaria
Jericho
Nomad
Prophet
Rampart
Rosie
Skunner

Aside from names of those new legends, so far, we will know some details of both Octane and Wattson. Octane is believed to have an ability named Stim Pack, which which jives with a Titanfall 2 Pilot ability that so many characters have derived their skill from in Apex (Mirage's hologram, Pathfinder's grappling hook, etc.). It is unclear if Octane's Stim Pack ability is a personal one or if it can also be used on teammates.

As with Wattson, he reportedly has an ability named Tesla Trap, which is likely an electric trap ,an electric trap to snag/damage enemies, which will damage and/or ensnare enemies. The current Apex Legends roster only has Caustic utilizing traps, so Wattson's ability may be a welcome addition to the game.

For the rest legends, they may come to the game as soon as possible with Octane and Wattson, or they will come a bit later. We don't know that. However, we can sure that they will also come with new weapons and abilities. So, stay tuned for 5mmo.com. Once those legends are confirmed, we will be the first one to inform you and guide you how to play each of them. If you wanna rank up fast in Apex Legends, come to 5mmo.com for Cheap Apex Legends Coins. As one of top online in-game currency store, we offer the cheapest price online, along with fast delivery. Moreover, every customer can enjoy additional 3% off by using coupon code "5MMO". So, have a try!
How to Unlock New Characters in Apex Legends?

Unlike other games, in Apex Legends, you're not locked into playing as one character. In fact, you can switch between characters whenever you wish between games. To do this, just tap over to the "Legends" option from the main menu, hover the cursor over any of the eight heroes, and press Y/Triangle.

With your attention, at the beginning of the game, users are not allowed to unlock those 2 characters in Apex Legends. They are Caustic and Mirage. To unlock them, you need either 12,000 Legend Tokens, or 750 Apex Coins. You can accumulate enough coins quickly by simply playing Apex Legends. However, if you want a shortcut to unlocking these characters, come to 5mmo.com for Cheap Apex Legends Coins.