Path of Exile new 3.7 Legion league is available now, and brings players a total of 40 new Legion Challenges for players to rush through. In addition, by completing certain numbers of challenges in a given League, players will unlock different rewards. Here's a breakdown of POE Legion League Challenges and Rewards.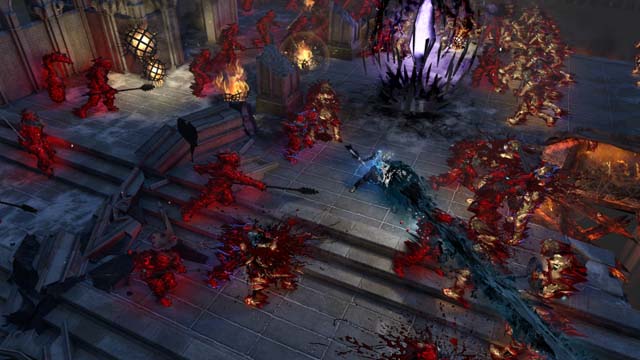 " Through the areas of Wraeclast players will encounter Monoliths. Interacting with a Monolith will reveal monsters from the Five Legions, frozen in time and conflict.
By dealing damage to the monsters, the players can un-tether them from the timeless conflict. When the Monolith's activation effect ends, all the monsters you untethered will attack and engage the player — it's basically a 'reverse Breach'.
Certain monsters are more dangerous but drop subsequently more rare and valuable rewards."
Path of Exile Legion League Challenges
for those who don't know, the path of exile legion update 3,7 introduces a total of 40 new challenges with glory and shiny rewards, designed to represent progress through stories and defeating the ultimate game boss and grinding skills.
Thanks to Redditer " u/vironlawck", he posted a complete breakdown of all 40 challenges and how to complete each of them.
Check
here
.
https://www.reddit.com/r/pathofexile/comments/bzyuvy/legion_league_challenges_analysisnewbie_guide/
Path of Exile Legion Rewards
As always, completing league challenges will net you some rewards. In the new Path of Exile 3.7 league, you can still unlock account-wide cosmetic upgrades in legion that you will not be able to fetch later - anyone who missed legion has just missed it. if you master certain amounts of challenges (defeating special bosses, using items, exploring territories, for example), you unlock the below new POE legion challenges rewards depending on the challenge set:
At 12 completed challenges, players will unlock the Monolith Helmet.
At 24 completed challenges, players will unlock the Monolith Aura.
At 36 completed challenges, players will unlock the Monolith Wings.
Various decoration pieces from the Legion Totem Pole Hideout set just by completing certain challenges.
Here's the official Path of Exile video of all the cosmetics you can unlock by completing Legion Challenges.
Path of Exile Legion is now live on PC, Xbox One, and PS4. be sure to check back
5mmo.com
for more news, guides and
Cheap Path of Exile Currency
on game Path of Exile Legion.